The job of a computer technician is not easy.  A successful computer technician needs to have a very high degree of technical knowledge and abilities as well as good communication skills.  This is particularly true if the technician is working for the general public and small to medium businesses.  In a large business a computer technician whilst still needing the technical knowledge and abilities can err a little on the side of good interpersonal skills.  Although this is not always the case.
Local Computer Technician Skills
To exceed as a computer repairer serving the public and small businesses the IT technician needs all three of these computer technician skills.  In order to meet customers' needs these three skills are equally important.
One of the major obstacles to opening and successfully building a computer repair business is gaining the trust of customers.  Many customers do not have the technical knowledge to be able to judge whether or not a computer technician is proficient in his or her job.  Thus this gives rise to concern on behalf of the customer that the job will be done correctly.
Rightly too, clients are often concerned as to whether they are being charged a rate that is in line with the work that is undertaken.
Finally many customers (business and individuals) also need to trust their IT expert often with confidential and valuable information.
These demands give rise to the need on behalf of the local computer technician to be proficient across all three of the skills required for his or her job.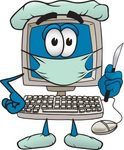 Specialised Skills of a Computer Technician
A successful computer 'doctor' will be fully informed on all computer software and hardware.  He or she would have a very good knowledge about the working of laptops, PCs as well as Macs.
Naturally too the technician needs to know about both older and newer machines and software.  In a market of rapidly changing technology this is quite an achievement to be met.
As many customers are concerned about the likely cost of their repair or IT service a technician needs to be highly experienced in working with many different types of computers and software such that a customer can be informed beforehand what the likely problems may be with their machine and the costs associated with resolving these problems.
Troubleshooting skills are absolutely essential for an expert repairer.  An inquiring mind and able to thing 'out-of-the-box' together with determination and perseverance are the makings of a great technician.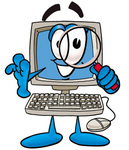 Computer Technician Interpersonal Skills
As for most businesses interpersonal skills are very important in achieving customer satisfaction which leads to returning customers and referrals.  This is particularly true for computer repair experts.
As mentioned above customers need to be able to trust their computer repairer.  Whilst this does growth with the successful completion of work for clients it relies on good communication skills on behalf of the technician for new clients.
To be able to win trust from potential clients an IT repairer needs to be able to avoid 'geek speak' and explain to clients in plain English the likely problems and outcomes of their particular IT issue.  This is often a challenge as many technically minded people are not as good at conversing with customers as they are at working on computers.  Interpersonal skills are one of the most important computer technician skills.
Specific Computer Technician Skills
Listed above are the specific computer technician skills that are needed in order to be able to run a successful computer repair business or hold down an IT tech position within a company.
With rapidly changing technology I believe we can definitely conclude that there are easier jobs out there and if you find a good computer repair expert make sure you put their contact details in a very safe place…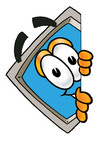 You are now on a computer technician website.  Thus if you are looking for an expert, friendly computer technician in Brisbane please feel free to peruse this website and in particular read the customer reviews.  Affordable Computer Repairs and Service are open Monday through to Saturday and can be contacted on 3397 1215.