Data Recovery Brisbane
Hard Drive Data Recovery
We provide a very affordable Brisbane data recovery service. We are your best first call if your Mac, Laptop, Desktop or portable hard drive has failed.
Why? Because hard drive data recovery can be very, very expensive if you have to go to a dedicated data recovery laboratory with clean rooms and sophisticated technology.  However for the majority of customers who come to us for data recovery, the expense of a data laboratory is avoided.
We us there are two costs relating to data recovery.  If we can recover your data for you, the total and only fee is $145.
However if we cannot recover your data for you we charge you a $75 diagnostic fee.  Unfortunately we have to charge this fee so that it at least in part covers the amount of time that we would have been spent examining your hard drive in order to come up with a diagnosis.
Affordable Computer Repairs and Service offer Mac data recovery, Laptop data recovery, PC data recovery and portable hard drive data recovery.  More information about our data recovery service is provided below.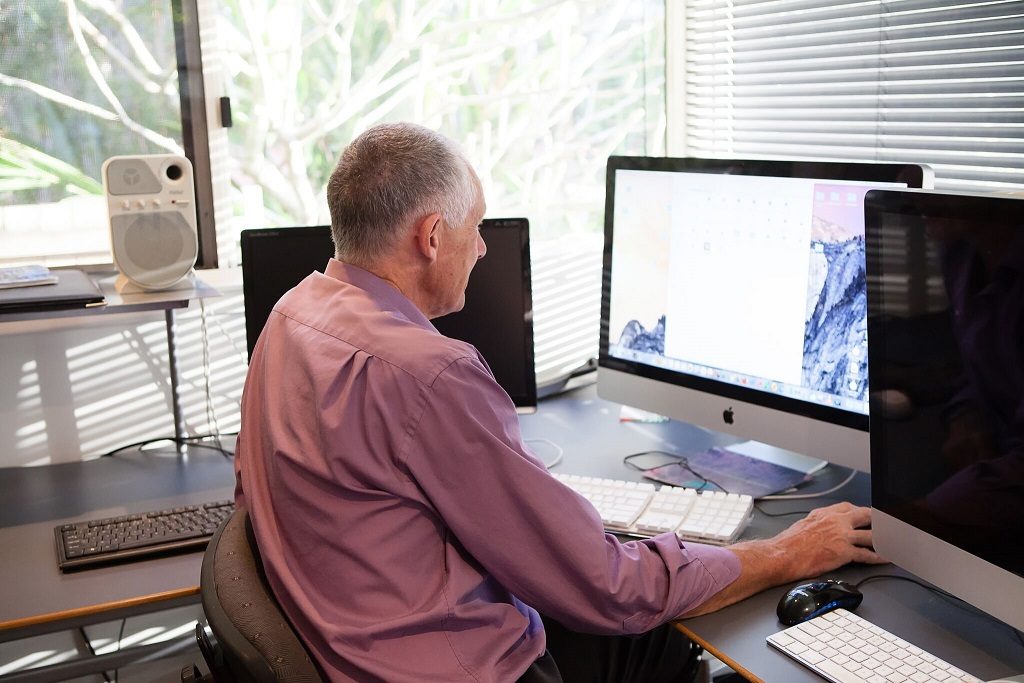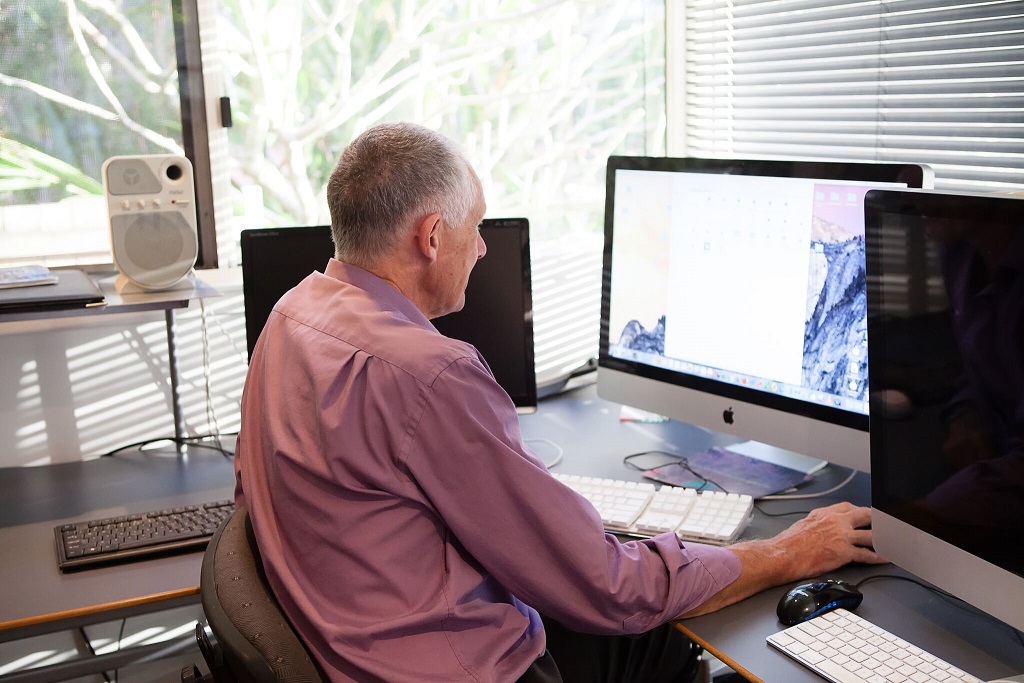 DAVID IN OUR WORKSHOP
Computer Dead – HDD Recovery for a Functioning Hard Drive
Don't despair if your computer, laptop or Mac cannot be repaired or is too costly to repair – it is still likely that data recovery is possible and that we can retrieve your valuable files and invaluable family photographs for you.
If the hard drive in your failed machine is still functioning and stable, we can put the hard drive into an enclosure which you can then use as a portable hard drive.
Alternatively if your hard disk is unstable we will endeavour to successfully recover your data and transfer your files, music, photos etc for you onto your new computer.  We could also provide them to you on an external hard disk.
Hard Drive Recovery – Hard Drive Failure
It depends on how damaged your hard drive is as to whether we can successfully retrieve your data from it.
If your data is recoverable we have a set fee of $145 to transfer your data to your portable hard drive. For this low fee, we need you to bring your computer to our workshop in Coorparoo, Brisbane.
Hard Drive Data Recovery Diagnostic Fee
To find out if your data is recoverable we charge a diagnosis fee of $75.  We only charge this fee if after a thorough examination of the hard drive, employing several different methods of data recovery we determine that the drive is too damaged for us to successfully recover your data.  The diagnostic fee only partly covers the time that we take to determine whether or not your data is recoverable.  We only offer this service in our workshop in Coorparoo, 8km south of Brisbane CBD.
Data Recovery Cost
We will not charge you the diagnostic fee if we are able to successfully recovery your data for you.  You will only be charged the data recovery fixed fee of $145.  Thus if we are able to successfully recover your data from your hard drive or portable hard drive the data recovery cost is just $145 when the job is undertaken in our Coorparoo office/workshop.
It is more cost-effective to have data recovery undertaken in our workshop/office as we are able to multi-task and thus save time and the cost to you for what is often a lengthy data copying process.  If we undertake the data recovery at your home or office we will charge for the full time that we are on-site at our hourly rate of $125.  If you request we undertake a diagnosis to determine whether your data is recoverable or not at your home or business, our normal hourly rate of $125 per hour would also apply.
External Hard Drive Data Recovery
It is also sometimes possible for us to retrieve your data from your damaged portable hard drive.  External hard drives are very delicate devices and need to be treated with great care.  If you knock or drop your external hard drive while backing up your chances of data recovery are unfortunately reduced.  If this is what has happened to you and your drive, please give us a call (3397 1215) and we will discuss your options with you.
Hard Drive Recovery with Affordable Computer Repairs and Service
To give yourself peace of mind that Affordable Computer Repairs and Service provide a good data recovery service whether it be from an Apple Mac, Laptop, portable hard drive or Windows machine, please read some of the reviews written by our customers to see what they have to say.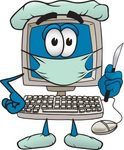 Last Resort for HDD Recovery
In the unfortunate cases where your hard drive is so corrupted and damaged that we cannot retrieve you data you may want to consider taking your hard drive to a data recovery laboratory.  Please note that this can be very expensive.  However if you have lost years worth of photos and information it may be an option that you have to employ.  Specialised data recovery experts use clean rooms and special tools to repair your hard disk and recover some or possibly all your data.  They even wear masks and white coats!  We can advise you based on feedback from customers which laboratory you may wish to go to.
Data Recovery Brisbane
Affordable Computer Repairs and Service is located at 48 Octantis Street in Coorparoo.  We are only 10 minutes south of Brisbane City.  It is easy to access our workshop via the Motorway, Logan Road, Gateway Arterial or the Clem Jones Tunnel.
We are open 5 days a week, Monday to Friday- 9am to 5pm.  Our usual turnaround time is two to three days.
Call us on 3397 1215, email us or fill in the Form below and we will do our utmost to recover your data for you.