Computer Repairs Woolloongabba
Business and Private Computer Repairs and IT Services
Woolloongabba – We are 5 Minutes Away
Computer Repairs Woolloongabba – we are just over 5 minutes from you in Woolloongabba as we are locally based in the inner Brisbane suburb of Coorparoo.
Mobile and Workshop Repairs – On and Off Site Services
We provide a mobile service to businesses in Woolloongabba – and also for home users or the option to deliver your machine to our workshop in Coorparoo, just 5 minutes from Woolloongabba.
The choice is yours, we don't charge a call out fee but have found that many home users prefer to delivering their machines to us as it can be more convenient than having a technician in your home and being tied to an appointment time.
We are open six days of the week from 8am to 6pm.  If you work full-time we can also make ourselves available should you need to drop-off your computer out of our normal trading hours – or require a mobile service after hours – within reason…
If you are a business and need work done during downtime we can accommodate you too, we are open a full day Saturday and if it is an urgent job or new setup we can also assist you on a Sunday if required.
Our Services and Rates
We repair all brands and models of PCs, Laptops and Macs, new and old machines.  We are also experienced in network troubleshooting, setting up new IT systems and networks and computer maintenance.
We offer a wide spectrum of IT services and repairs for anyone experiencing IT problems in Woolloongabba, we do so for competitive prices – virus removal, computer won't boot, internet difficulties, liquid spills etc.  Our labour rates are $125 an hour, most jobs are completed within either one to two hours –  and no matter how long the repair job is (for those particularly difficult and time-consuming tasks) and for workshop repairs and services we will never bill you for more than three hours labour.
If your repair includes the need to replace faulty hardware components, we will always inform you before we do so, in the even that you decide you would rather replace your computer than pay for a more costly repair.
Affordable Computer Repairs and Service have the highest level of service including no call out rates; no one hour minimum charge and expert repairs for both businesses and personal computer users.
Diagnosis Service Available
Should you have an older laptop, PC or Mac and are unsure whether you would prefer to purchase a new machine, dependent upon the repair cost, we can undertake a diagnosis for you at a cost of $75 – only paid if you prefer not to have your computer fixed.  This fee goes some way to compensate for the time that we would spend examining your machine to determine the fault and advising you of the most cost-effective solution.  We only offer the diagnosis service for computers delivered to our workshop.
Reviews from our customers will give you peace of mind in selecting Affordable Computer Repairs and Service to assist in your computer and/or IT problems.
Computer Repairs Woolloongabba
We deal and resolve the issues below (and more) on a weekly basis:-
Repairing machines that won't boot
Fixing computers with frozen screens
Installing new hardware and/or software
Troubleshooting computers that keep crashing
Repairing PC, Mac or Laptop with lines across the screen
Sorting out printer configuration problems
Resolving networking and internet issues
Replacing faulty hardware
Upgrading computers
Liquid spills on laptop keyboards
Building new PC's to your particular needs at an affordable costs – we build PCs that are reliable, stable and long-lasting.
Office and Workshop location: 48 Octantis Street, corner of Mars Street, Coorparoo.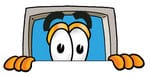 Computer Repairs Woolloongabba
We solve both small and large computer problems and IT issues.