Computer Technician Brisbane
Expert Computer Technician Brisbane
If you are looking for a computer technician in Brisbane who provides professional and skilled repairs together with fantastic customer service then you have come to the right place.
Mark Kotorac is the founder and owner of Affordable Computer Repairs and Service.  Mark is a highly capable computer technician and runs a very successful computer repair and IT services business here in Brisbane.
Initially the business required only the skills of Mark but has grown over time due to referrals and repeat customers.  Now Affordable Computer Repairs and Service also have the assistance of a few handpicked expert computer technicians to help with the volume of work that the business has gained.

 Deal Directly with an IT Technician
If you call Affordable Computer Repairs and Service (3397 1215) you call will most likely be answered by Mark himself.  We do not use a call centre as the majority of calls from customers require the knowledge and assistance of a computer technician who can advise them promptly regarding their computer or IT issue.
If you call is answered by Karen you will be speaking to Mark's wife who by default has become knowledgeable regarding various computer problems and services that you may require.
Whilst we do offer a mobile service there is a high demand for our workshop service based in Coorparoo.  Mark mans the Coorparoo office and workshop 99% of the time during the hours of 8am to 6pm Monday through to Saturday.

Our Computer Repair Services
Most of the mobile jobs that we do are now done by our mobile computer technicians who too provide expert repairs and services.  David is our main mobile computer technician and we obtain many glowing reviews for his work.  If you are seeking a mobile computer technician we will take your details and your IT requirements and relay these to David who will call you himself prior to coming to your home or work.
It is in our opinion necessary for David (or one of our other computer technicians) to call you themselves so that they are fully prepared for the work that you require prior to undertaking the job.  All our IT technicians are very experienced and very good at the work that they do.  They are also very helpful and pleasant and will often go that extra mile for you.
Thus if you are looking for an expert IT technician in Brisbane and would like a competitive rate for the services provided, please call us on 3397 1215 or Mark direct on 0409 974 707.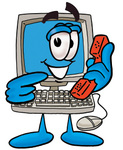 Computer Technician Brisbane – Call Affordable Computer Repairs and Service