Using computers, laptops, phones etc to surf the internet is often done without any thought as to the dangers of the internet.  This article is part two describing the various dangers there are on the net.
Porn
The internet has made it extremely easy for people to have access to pornography – and this includes children.  The web hosts thousands of pornographic sites and unfortunately the material is very explicit and generally more violent than what is found in print publications.
Whilst many parent are concerned with children inadvertently being exposed to porn on the net, what most don't realise is that some children actually seek pornography out.
Internet Dating
There are many dangers in internet dating.  The person you are communicating with could be someone completely different to what they tell you over the internet.  People can provide fake pictures and bogus information.  Upon meeting one of these unscrupulous people you are opening yourself up to the possibility of stalking.
A potential solution to reduce this danger is to insist on telephone calls, viewing someone's webcam or using voice chat.  It is important too to ensure that you meet someone from an online dating site in a public place, and let someone know where you are going and what time you expect to return.
Sexual Predators
Children can meet sexual predators through online chat rooms.  Adults can pretend to be teenagers or younger children and lure them into meeting them alone in dangerous places.
Sexual predators target both boys and girls of all ages and use the anonymity of the Internet to their advantage.  Sexual predators look for children that are emotionally vulnerable such as having problems at school or home.  They use these issues to befriend the victim, empathising with them and building a pseudo friendship and most importantly trust with the child.
Once the predator gains the trust of their victim, they often send them pornographic pictures through the net and also sometimes gifts through the mail.  If the victim tries to cut off communication, the predators will threaten them with telling their parents about what they have been doing online and that scare the victim into continuing the relationship.
Damaged Reputations
It is so easy to post photos and videos online that many children (and even adults) do not think about the potential repercussions.  Many, many people post pictures, comments or photos on the net that they later regret.
When deciding whether to accept a child for entry into a school, school authorities can easily check what the child has posted on the net and use this information in deciding the application.  This also applies to people applying for jobs.
If you haven't already, you can read our first article on dangers of the internet.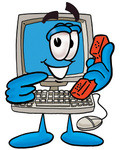 We all need to be aware of dangers of the internet
Please Share on Social Media