Twitter was described by founder Jack Dorsey, as an SMS-based social network.  It was code-named twttr.  Jack Dorsey sent the first tweet in March, 2006, "just setting up my twttr".
Each day, about 20 million people "tweet" and there are now about 1,700 tweets sent every second.
Internet experts speculate that over half of all tweets are based on controversial subjects. Facebook has an estimated 1.2 billion active users.  And as there are about 7 billion people on Earth it means that 17% of humans are on Facebook!
Even more amazing is that 25% of Facebook users don't bother with privacy settings.
Every second two new members join LinkedIn.
The number of senior citizens online has more than quadrupled within the last 10 years. 72% of all internet users now use social media:-
18-29 year olds have an 89% usage
30-49 year olds 72%
50 to 60 year olds 60% and
in the 65 plus bracket, 43% are using social media.
71% of users access social media from a mobile device. The 45-54 year age bracket is the fastest growing demographic on both Facebook and Google+.  For Facebook, this group has jumped 46% and for Google+, 56%. YouTube reaches more 18-34 year old U.S. adults than any cable network. Note:  This information has been sourced from multiple locations on the net and may not be 100% accurate.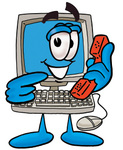 Social Media Facts and Interesting Information