Below is a list of MacBook problems from 2007 to 2020 – and it is more than likely not an exhaustive list of MacBook faults during this period.  Many of the MacBook problems listed below remain faults that have still to be corrected.  The information below has been mostly sourced from Louis Rossmann in his video.
In the video, Louis explains in more detail about Apple's engineering faults so it's well worth watching. As the video is from April 2018 it is 2 years old now so some additional MacBook faults that have occurred since that time, to the current time 2020 have been added as well.
MacBook Faults 2007 to 2018
Below is a list of MacBook Faults from 2007 to 2018 – as noted above, this list may not be exhaustive.
A1226/A1260 2007-2008 Macbook GPU failures, warranty service refusal.
A1226/A1260 2007-2008 Macbook Pro hinge/frame problem.
A1286 Macbook Pro – the "Unibody" myth, glued together pieces fall apart.
A1286/A1297 MCP power circuit failure due to poor buck converter design.
A1286 2010 Macbook Pro GPU kernel panics due to same buck converter defect from 2008/2009.
A1286 2011 Macbook Pro GPU failure, Apple gets sued over not addressing the problem.
2012 Retina Macbook Pro: another motherboard issue (U8900), due to poor soldering/manufacturing method on the GPU buck converter.
Mac Pro GPU failure.
SSD soldered straight into the motherboard+ chip that could destroy the MacBook, because a power line would short out to ground when the chip dies.
2016 Macbook keyboard reliability issue.
2016 Macbook Battery failure issue.
A1278 Macbook Pro SATA cable failures.
More Recent Apple MacBook Problems to 2020
Since 2018 the MacBook faults that we are aware of are provided below.  Again this list is probably not exhaustive.
The Butterfly keyboard is still a big problem with a new keyboard being introduced in 2019 on the MacBook Air but MacBook Pro had to wait until 2020. The Butterfly keyboard was first introduced in 2015 and users have had no end of issues. Apple announced 22nd June 2018 a free keyboard repair program.
SSD failure in 13 inch MacBook non touch bar laptops from 2017 to 2018 and yet another "replacement program" launched by Apple.
Delamination of Retina Display from 2012 to 2017 getting so bad that the screen can at times be unreadable.
Poor functionality of the Touch Bar which replaced the function keys. Many MacBook users disable it entirely.
MacBook Pro battery overheating problem, recall 20/06/2019 for MacBooks sold between Sept 2015 and Feb 2017 with another recall and "free" battery replacements for faulty 13 inch MacBook Pros.
On the 21st May 2019, Apple expands its keyboard repair program – replacing keyboards on any Mac laptops within the last 4 years.
On 21st May 2019 another "repair program" for Flexgate issues where uneven backlighting was possibly caused by a fragile flex cable. 13 inch MacBook again and good for up to 4 years.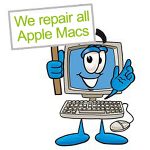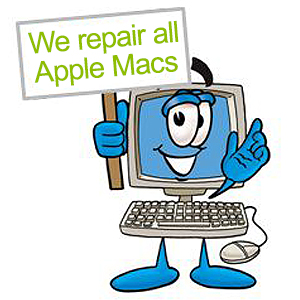 At Affordable Computer Repairs and Service, we provide Mac repairs for all out of warranty Apple Macs.  We also do data recovery for Macs and hardware replacement.