Don't Want To Use Edge, Chrome or Apple's Safari?
If you don't want to be tracked and have your private information taken and used by Apple, Microsoft, Google etc when surfing the Internet then what other alternative is there? If you use Microsoft Edge or Google Chrome or Apple's Safari you will be tracked, your browsing history recorded and your data sold to the highest bidder, all without your knowledge, control and authority.
Well, as it turns out there are several Browsers out there that can give you back your privacy with better speed and security by blocking trackers.
Brave Browser
Brave Browser is a newer browser launched in 2016 which has been "reimagined" by its authors "giving you back (the) power". It promises you better "speed, security and privacy by blocking trackers". By blocking data grabbing ads and stopping trackers this will speed up your internet searches by in some cases they claim six times.
Cookies are also removed other than the ones you actually want from the site you actually want to go to. It also blocks malicious code to stop cryptocurrency miners and upgrades you to secure connections when sites support them (https).
Brave Browser also allows you to use Tor (The Onion Ring) right in a tab hiding your history, masking your location and encrypting the connections. Wired (a monthly American technology magazine) stated "A new privacy-first browser (which) can replace Chrome on all your devices". See the Brave.com site for more information.
Opera Browser
Opera Browser isn't just a browser. It's an awesome browser" –  as advertised on from their home page. Opera has been around for many years (since 1995) now and many people have at least heard of them. Opera also say their browser is faster with a built-in advert blocker. They have a free VPN (Virtual Private Network) which reduces online tracking and shields your browsing. Customisable like most others with "tons" of options, there is even a built-in messenger on the edge of the browser.
Unlike other VPNs which mostly have a monthly subscription, the Opera VPN is free with no additional extensions needed. You just need to enable it; Opera's website explains how.
Opera ad blocker gets rid of the endless ads online also blocking cryptocurrency mining for a faster internet experience. There is also a light and dark mode (themes), keyboard short cuts, wallpapers, extensions along with "tons" of other options. PC World said, "Opera which seems determined to pack generations worth of improvements into a few short months, boasts yet another reason for you to switch browsers: a 'low-power mode'". See the Opera.com site for more information.
Vivaldi Browser
Vivaldi Browser is a new browser launched in 2016, again protecting you from trackers, unwanted ads and "puts you in control with unique built-in features". Vivaldi blocks trackers with a built-in Tracker blocker so that you can browse the Internet privately and securely. Vivaldi "do not track you". The ad blocker as above blocks unwanted ads.
You can also take notes as you browse in a sidebar using Notes. Text can be formatted with Markdown. Screenshots can be added. There is quick access to favourite websites from your sidebar, these can be arranged any way you want. Vivaldi gives you full control of browser tabs putting them in groups if needed. Keyboard short cuts are included, screenshots can be captured, there is a light and dark mode themes which can follow your Operating System time clock to automatically switch between light and dark.
TechRepublic say "If you've ever wanted more control over your browser history, you now have it with Vivaldi.
Conclusion On Secure Browsers
Above are some of the best secure browsers out there, two fairly new and one of long standing.
If you value your privacy them at least give them a go. One suggestion we would like to give is that you keep your internet work compartmentalised. What we mean by this is you use one browser for Internet Banking, another for email, another for surfing and so on.
Obviously one browser can do them all but if you compartmentalise your Internet work then no one can get all your information from one source no matter what claims are made. In today's Big Brother world, it pays to be as safe and secure as you can reasonably be.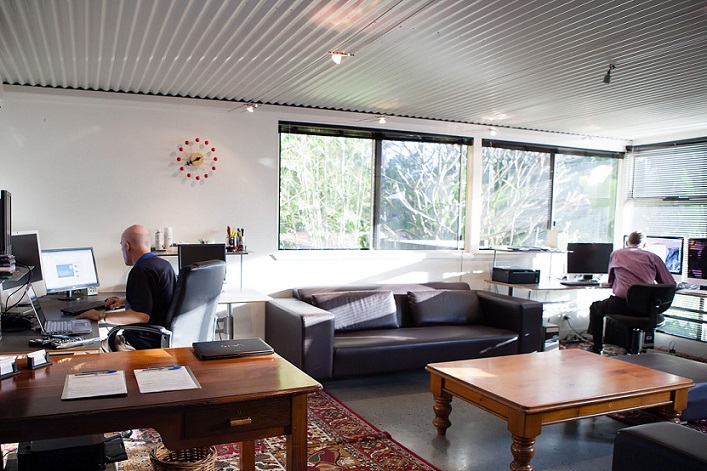 Article by Affordable Computer Repairs and Service in Brisbane.