The internet can be a dangerous place.  Provided below are ways to protect yourself against these dangers:-
Internet Security
Make sure that your home wireless network is secure.
Ensure that your internet browser plugins are updated on your computer.
Set your anti-virus software on your PC or laptop to auto-up-date.
Regularly check that you anti-virus software is still running.
Don't use the same password for all your online accounts.
Create strong passwords, store them in a safe place and change them routinely.
Consider encrypting your data.
Never check the "keep me signed in" box if you're not using your own personal PC or laptop.Regularly back up the data on your computer.  No matter how diligent you are in avoiding malware or spyware nothing is 100% effective so ensure that you regularly backup your data to a secure location.
Always keep your anti-virus software up-to-date on your computer and laptop.
Behaviour on the Net

Be careful connecting to unknown wireless networks.
Don't give out your login or personal information to strangers.
Check links to ensure that they are what they are purported to be.  Hover over the link and with your mouse and you will be able to see the url.
If you are going to surf the net for pornography, use paid pornography sites rather than free ones as they are better protected.
Don't leave your Facebook privacy settings open.
Don't click on links you're unfamiliar with.
Watch out when agreeing to prompts and make sure that you understand the agreement before clicking on the prompt.
Don't download software you're not familiar with or does not come from a trusted source.
Read up on how to recognise and protect yourself from online scams.
Public Computers
Be aware of the fact that public computers could have key loggers installed which means that cybercriminals may be able to record your password and usernames.
If you use a public computer make sure that you delete your browser history and sign out of any account that you have logged into.
Never save passwords when using a public computer.
Further Information on Internet Protection

There are a number of websites that can provide you with information on how to protect yourself from the dangers of the internet, these include:-
The Australian Communications and Media Authority run the Cybersmart program, which is about how to stay safe online for children, teenagers and parents.
The Department of Broadband, Communications and Digital Economy, StaySmartOnline program.
The Australian Federal Police provide information on identity security.
SCAMwatch provides information concerning the latest scams.
Data on how to protect you identity is provided on the Attorney-General's website.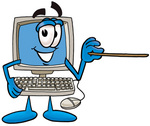 If you do get a malware infection, we can remove it for you.
Please Share on Social Media