With so many children now having access to the internet through computers, laptops and other devices it is very easy for them to be exposed to the dangers of the internet.  There are however many steps that both children and parents can take to avoid these dangers.
For children using the Internet:-
Never give out personal information such as phone numbers and address etc on the net.
Give yourself an alias that which doesn't include anything about your age, gender or location.
Never share internet passwords with anyone other your parents – this will prevent other children from using your email and internet accounts.
Be careful what you write on social networking sites and in emails – it could be taken the wrong way – it easy for people to misunderstand what you write.
Only give your email address to family and a few trusted friends.
Don't respond to abusive posting on the net, either ignore the abusive posts or log off.
For parents whose children use the Internet
While many parents wonder whether monitoring means they're spying on their children, at  the end of the day it may be that this is the only means of protecting your child from explicit porn sites and the damage that they can do.
Install Internet filtering software to block porn sites from any computer, laptop or other device that your child has access to.
Use filtering software that monitors and records instant messaging, chat room conversations and all websites visited by your child.
As some teenagers work out how to get around porn avoidance filters, you should consider using a monitoring program that filters pornography keywords in several languages.
Set up a new email account, and delete the old one if your child keeps getting harassing emails.
If your child is being bullied through instant messaging, help him/her to use the "block" or "ban" feature to stop the bully from contacting them.
Explain to your child that even if they delete their posted photos, others may have already copied them and can place them on public forums and websites.
Tell your children not to let anyone, even friends, take pictures or videos of them that could cause them embarrassment online.
Talk to your children about possible consequences of embarrassing photos and videos – not only for now but also for the future.
If after all your attempts you cannot stop cyber bullying, call the police and make sure that you have a record of the emails as proof.
How to Avoid Internet Dangers:-
Warning Signs that a predator may be grooming your child
He/she spends a lot of time online
He/she switches screen quickly such as using Alt+Tab on the computer's keyboard
You find porn on the computer
You find porn sites listed in the computer browsing history
Your child receives phone calls, gifts and/or mail from people you do not know
He/she withdraws from normal activity and becomes increasingly secretive
Your child starts using other accounts for e-mail or Instant Messaging
Finally, as parents it is your job to be on guard to protect you family.  There is plenty of information on the net which can provide you with help.  There are also many organisations and government agencies who can assist parents with issues such as cyber bullying, internet predators and children's access to pornography on the internet.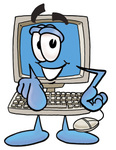 Please Share on Social Media