Why Windows 8.1 Release?
Microsoft has announced Windows 8.1 release in response to customer feedback including complaints of Windows 8 and also the drop in sales of Windows-based desktop computers.
The release of Windows 8 released last year was an attempt by Microsoft to catch up with the growth in the market of mobile devices. And also to retain their dominance in the desktop computer market.  However, the design of Windows 8 obtained a great deal of criticism from Windows users.
Research firm, International Data Corp., reported that Windows 8 contributed to a 14 per cent fall in desktop computer sales. This was during the first 3 months of the year.
Sales of smartphones and tablet computers are rising rapidly. This contrasts with the declining sales of desktop machines running with Windows platforms.
Microsoft has stated that it is satisfied with Windows 8's sales. The firm quoted sales of more than 100 million Windows 8 licenses in May. This compared to only around 60 million licenses in the first month of the year.
However, Microsoft has acknowledged that changes need to be made to make Windows 8. Changes include making it easier to navigate and reduce the need for a very steep learning curve by adopters. The most often made complaint of Windows 8 has that there was no longer a "start" button.
Also, users want the system to have the desktop mode used for running applications the same as for earlier versions of the operating system. The mosaic interactive tiles were highly criticised by many users.
Another factor criticised was that there were insufficient enough devices available for the touch-screen features. This is, however, likely to change as HP and Dell are planning to roll out a wider range of laptops and tablets with responsive displays screens.
Windows 8.1 Release Date
Microsoft has announced the release date for the Windows 8.1 update. It is to be released on October 17 2013. This is just one year since the release of Windows 8. The Windows 8.1 release is planned to be a free update for all Windows 8 users.
Features of the Windows 8.1 Release
The release of Windows 8.1 will introduce many changes to the new Windows 8 operating system including:-
Microsoft's signature Start button which can shut down or reboot the system and disable the hot corners for running apps.
The Start screen comes with an installed Help & Tips tile.
There will be the option to resize the Metro Snap panes.
New lifestyle and productivity applications are to be provided.
There will be new app improvements to built-in apps like Mail and Xbox Music.
There will also be new applications for food and fitness.
The upgrade will include improvements to make for easier navigation using a mouse and keyboard.
New editing features of the Photos app will be included.
Windows 8.1 will also include a couple of new Charms options.
Upgraded Internet Explorer 11 which offers better touch and also quicker page loading.
An updated security system is to be provided.
Windows Store 2.0 is to be included with a better layout.
File manager is to be integrated into the cloud-based SkyDrive application.
The snap view feature is to be enhanced allowing users to see multiple applications on the screen at the same time.
There will be additional support for printing – Wi-Fi Direct printing, NFC printing and APIs for 3D printing.
Finally, there is a promise for better SkyDrive integration allowing files to be saved directly to the cloud.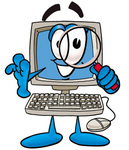 Affordable Computer Repairs and Service – Information on Windows 8.1 Release