Solutions to the Windows 10 April 2018 Update Not Installing
Since the April 2018 Update of Windows 10 many people have experienced issues. In this article, we cover some of the problems and provide some solutions and troubleshooting that you can use if you have experienced Windows 10 April 2018 update not installing.
Windows 10 April Update 17134
The Windows 10 April Update 17134 version 1803 is still being "rolled out" even today (December 2018). This is the 5th major Update that Microsoft has released and unfortunately, it comes with its own set of problems.
With this release, there are new features, improved security and performance. As with all other Updates, this introduces significant compatibility issues as well as Microsoft bugs.
If the Windows 10 April 2018 update is not installing then the quickest way to move forward is to do the following:
Open "Settings" (cog wheel accessed from the Start button)
Click on "Update and Security"
Click on "Troubleshoot"
Under the heading "Get up and running" click on the "Windows Update" option
Click "Run the troubleshooter" button
If an "Apply this fix" option comes up then select that.
If there are any other directions then assess them and select the most applicable. Always read the screen carefully and do not rush this job.
When the "Troubleshooter" has finished it generally gives the problems found and what has been repaired.
Restart your computer.
After the reboot, go back into "Settings", then "Update and Security", then "Windows Update". Click on "Check for Updates" and try again.
Even though problems were fixed, or not as the case may be, the Update can sometimes go through successfully this time.
If none of this works, then you need to go and try the steps below.
Other Solutions to Windows 10 April 2018 Update Not Installing
Other things to try before giving up:
Before running anything else it is very advisable to BACKUP your DATA and any other SETTINGS you have on your computer.  Failure to do this can result in loss of files (Documents, Pictures, Music, Videos, Outlook files, Browser settings, Email settings). This is not an exhaustive list and your circumstances may well be different to another person.
Disconnect all unnecessary non-essential devices. External Hard Disk Drives and USB flash drives, USB Printers, audio devices (speakers and microphones) etc. What you need are a keyboard, mouse, wi-fi or Ethernet and video. Depending on your computer, some of these are built-in (laptop) and some are not (Desktop and All-In-One).
Try the update again.
Run the SFC (System File Checker) which is a Microsoft command that is run from a Command or Power Shell. You must start the Command Shell as Administrator. We have another article on how to run the SFC command. Essentially start the Command shell by clicking on the "Start Button" (lower left) and typing in cmd. When the program is shown (black box with "cmd" next to it) right click and "Run as Administrator". A new black box appears and you will see something like C:\user\user>. From there type in sfc /scannow (hit enter)
This can take a while to run through to 100% so go and put the kettle on.
This should come back with 100% "no integrity violations". If not, Windows should repair any issues.
Reboot your computer and try updating again.
Another option if still unsuccessful is to run DISM (Deployment Image Servicing & Management) utility which is a Microsoft command-line program (similar to SFC)
Open a command prompt with Administrator rights (as described above)
Type in the following: DISM /Online /Cleanup-Image /CheckHealth then hit the enter key
Please note there are spaces after DISM   :   after Online   :   after Image
When that has finished, you can type in the following at the command prompt (C:\)  DISM /Online /Cleanup-Image /ScanHealth   then hit the enter key
Then: DISM /Online /Cleanup-Image /RestoreHealth    then hit the enter key
These commands can take some time depending on the speed of your computer, the state of the Hard Disk Drive and any issues found. Patience is a virtue so go and do something else.
This may (or may not) solve the Update problem. So try Updating again once all 3 commands above have been run.
If nothing else works then we have found just leaving the computer for several months and trying again seems to fix the problem, bizarre but true. If this is not an option, then a complete reinstall from Factory Defaults may be the only other solution. If this is to be attempted by yourself then a backup of all data and settings is required as a highly recommended safety option.
If you still have problems with Windows 10 April 2018 update not installing, drop into our office and workshop at 48 Octantis Street in Coorparoo and we will attempt some magic for you! Please call ahead on 3397 1215 or 0409 974 707.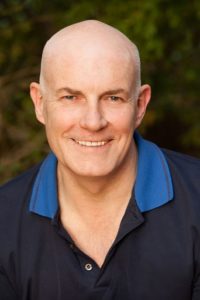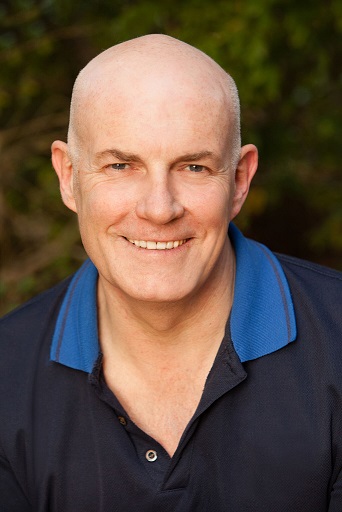 Author, Mark Kotorac
Owner and Technician
Affordable Computer Repairs and Service