Tips for buying a new laptop – it's getting harder all the time to make the choice on which laptop to purchase as the range and variety of laptops continues to increase.
There is also a wide range in the price of laptops and to the uninformed this can make the decision even harder. Hopefully the information provided below will assist you in this difficult decision.
Buy only what you need
For most people a laptop costing around $750 should be sufficient to cater for all your needs. For this price you should be able to purchase a mainstream slim machine with a 128GB SSD hard drive, an Intel Core i5 CPUs and a touch screen.
If you are play resource intensive games or use your laptop for HD video editing you will have to reach into your pocket a little further.
Consider how much your laptop will travel
Many people nowadays buy a laptop rather than a PC simply because it takes less room on their desk at home. On the other hand there are those who use their laptops for work and travel frequently – and even take their machine from home to work and visa versa every day.
Whether your laptop is going to be very mobile or not affects the choice in which type of laptop is best for you. The size of the laptop screen usually determines the weight and system size.
A laptop with a 15 inch screen is going to become very annoying to travel with due to the weight, but makes a great choice for home based use. If you don't intend to pack up your laptop and take it around with you then you could go for a 17 inch or even larger screen laptop. These sized laptops are really not terribly mobile not only because of their weight and size but also because they have a short battery life and are best used connected to the mains power.
If you need your machine to be highly portable you need a lighter weight laptop possibly with a 13 inch screen. For business travellers there is also the option of ultraportable hybrids which allow you to leave the keyboard base at home and travel only with the screen.
Check the Design of the Laptop
The hardware components of most PCs and laptops these days seem to come from the same supply pool – that is most of them have the same hard drives, CPUs, video cards and ram. The difference comes in with the design of the laptop. In looking at the design there are two factors, the look and feel of the machine for the user and the ease of repair should your laptop fail.
With regards to the look and feel of your laptop – laptops can be a fashion accessory so you may want to choose a laptop which reflects your personality. Also from functionality perspective you need to consider whether the keyboard and touch pad are easy for you to use. You need to choose a laptop with good ergonomics. By this we mean for the ease of typing, is there sufficient space between the keys? Also does the mouse provide a solid click and is the touchpad easy to operate.
In terms of repair, should you need it down the track, we have noticed recently that the design of laptops is becoming less than idea. In a number of machines we have found that batteries have become difficult to remove and there appears to be a trend in providing less air circulation outlets. A reduction in airflow will mean that your laptop will have to work harder which means more wear and tear of the hardware components and also there is a greater possibility of overheating. Both of these factors could mean you end up at the repair shop sooner than you should.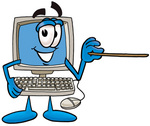 Tips for Buying a New Laptop