Digital Technology and Screen Time for Kids
Should parents limit children's daily use of digital technology – computers, laptops, TV?
The Department of Health screen time recommendations limit the amount of screen time for kids based on the age range of the child.
No more than 1 hour a day for children aged 2 to 5 years, and
No more than 2 hours a day for children aged 5-17 years.
Screen Time and Children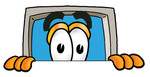 Screen time can include online computer games and video content, accessing websites, using apps on tablets and smartphones, and watching TV.  Whilst these limits on screen time are prescribed by paediatricians and child development experts, studies suggest that school aged children are spending an increasing amount of time online.
Internet access by Australian households with children under 15 years of age reached 97% in 2014-15.  (Source: Australian Bureau of Statistics, ausstats)  The range of devices, such as computers, laptops, tablets, which enable users to access the internet continues to shift the dynamics of up-take and our children are increasingly embracing these new technologies.
Young children are increasingly being provided with the new generation of "smart toys" – enabling them to access so-called "educational apps" on computer, lap-top and tablet-like devices.  As they grow they feel a level of familiarity with using computers and smart phones, even typing on keyboards is not daunting.
Too Much Screen Time For Kids?
Schools increasingly provide access to technology.  Computers, laptops and tablets are commonplace in today's classrooms.  Children are learning how to use the web; word-processing and even coding has entered the curriculum.  Homework can be set through web-based learning platforms.  Older students are using the internet for research purposes.  Children access games, online video content, social media and TV in their free time.  They also access mobile phones and tablets in order to keep them occupied whilst their parents are busy.  Tuition services offer additional support via computer based programs to students struggling with the Curriculum through digital technology.
It is therefore no surprise to find that a recent study by BioMed Central reported that 45% of eight year olds exceeded the daily limit, climbing to 80% for the 15 to 16 year olds.  The study surmised that screen-based media is so central to the lives of young people in today's society the "daily limits" are no longer rational.
How Technology Affects Children
Studies have linked problems such as obesity, seizures and physical problems like eye-strain and wrist problems.  Parents report that too much screen time can make their children irritable and aggressive.  A study by the University of Michigan on Raising Fit Kids reports "too much screen time in early childhood has been linked to language delays, trouble in school, obesity, and sleep problems" .
Screen Time Rules For Kids  – Use of Technology
How do you ensure that your children's use of digital technology is consumed in the best possible way?
Ensure you choose age-appropriate games and programs for your child
Locate the PC, tablet or device in a central area where you know what is going on
Spend time with your child whilst they access these games and participate in the activities
Ask questions about the content and activities
Talk to your child about the time they spend on-line
Be a good role model in your use of digital technologies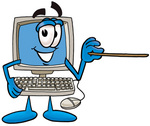 Please Share on Social Media