How to boot in Safe Mode Windows 7 and Earlier Versions
You can boot in safe mode Windows 7 and earlier versions quite easily. However, with Windows 8, 8.1 and now 10 it is more difficult and time-consuming.
What is Safe Mode?
This is a question a lot of people ask us, many people have heard of safe mode but are not sure what it does. Nor do they know why they should try it.
Safe Mode boots the computer with the least possible number of software drivers. Drivers are what is needed to communicate between the Operating System (Windows) and the necessary hardware in the computer. Hardware devices are such items as the motherboard and its various components, mouse, keyboard, video card, USB ports, touchpad (on a laptop), DVD/CD drive, Hard Disk Drive, wireless, Ethernet port etc.
There are 3 modes of Safe Mode. The first is the basic one called Safe Mode. The second is Safe Mode with Networking. Finally, the third is Safe Mode with Command Prompt. Unless you really need the Internet, then choose the first mode. The same applies to the third mode unless you want to use the MSDOS Command Prompt.
Boot Into Safe Mode Windows 7
To get into Safe Mode Windows 7 and earlier Windows, turn on the computer and immediately start tapping the F8 key on the keyboard. Now there are some computers that use F8 to do something such as run some diagnostics. This is all run from the computer's BIOS (Basic Input Output System). If yours does that then don't despair, just turn it off and then on. Then wait until the screen with the BIOS messages disappears and then start tapping F8.
Don't hold the key down just tap it constantly until the menu appears "Advanced Boot Options". There you will see the various boot options. At the top will be Safe Mode in their 3 variances. Arrow down to the Safe Mode you require and hit Enter to get it underway.
This article is not going into the other functions on the Advanced Boot Options because there are too many combinations.
It can take a minute or two to boot into Safe Mode Windows 7.  You will see a list of files (drivers) shown in white on a black screen. This is normal. At the top of the screen, it will say Loading Windows Files. After that is done the blue Welcome screen appears. A Windows Desktop screen also appears with a black background and Safe Mode in all 4 corners. Also, a white box (Window) appears on the right explaining what Safe Mode is. By all means, read the information or not as you wish.
If you have a password on your user account you will have been asked for that. So, of course, enter the password for the correct user.
Once in Safe Mode Windows 7
After that, you can accomplish various functions. Microsoft has a very limited amount of options it allows you to do through the Control Panel, so you do need to know what you need to do, as some functions need to be run from the Command Prompt such as rstrui.exe which runs the System Restore program.
This would be a good time to back up your files if you have not already done so.
If you require further assistance then please call us on 3397 1215 or 0409 974 707 for computer repairs in Brisbane and we can assist you in working through your computer problems.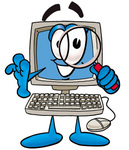 This article on how to boot into safe mode Windows 7 and earlier versions of Windows was written by Affordable Computer Repairs and Service, a computer and laptop repair business in Brisbane.