e safety and your Children
Today's children are growing up in a truly digital world.  During our formative years our parents needed to equip us with knowledge about picking up after ourselves, instilling good manners, not watching too much TV, stranger danger and general road safety when we were out and about on bikes riding through the neighbourhood, or playing cricket at the end of the street.  Parenting in today's digital world throws up many more challenges for parents, particularly when it comes to e safety for kids – the safe use of computers and online content.
What is e safety?
e safety means keeping people safe while using the internet and making people more aware of dangers on the internet. e safety for kids concerns protecting children from the dangers of things like inappropriate content, joining unsuitable chat rooms, downloading things without permission, cyber bullying and the like.
e safety for Parents
For some families, e safety strategies and precautions are much easier tasks than for others.  Some parents are very tech savvy and know the steps to take to protect their children online.  Having a family member who works in IT or who is familiar with internet or e safety can make this job simpler for your family.
For others, things are not quite as straightforward.  Your children may actually appear to know more about computers and the digital world than you do. So how can you possibly provide the structure and e safety strategies to ensure their safety online?
e safety Advice
Within your local community, parents should talk with their friends about what strategies they employ for their children's computer use and share knowledge amongst themselves.  Ask your friends for e safety advice.
What anti-virus and anti-spyware software they use?
Do they know anything about firewalls?
What online protection features they are aware of and what privacy settings they find suitable for their children?
Discuss the rules they have established in their homes for their children.  Setting rules for children that are in essence the same as the rules their friends have to abide by goes a long way to getting compliance from children, particularly in the teenage years.
e safety Information
Schools also have rules and contracts that students must agree to.  Accepting the rules of internet use at school enables student's access, so a chat with your local school may also assist you with your search for more information.
Become familiar with how people can access the internet.  The home computer is not the only way our children can be online.  Mobile phones, laptops, tablets, TVs and gaming systems like the X-Box all have the ability to connect to the internet.  Talking with your children about both the benefits and risks of the internet can empower them to be able to make informed choices when unexpected issues arise.  Children should be educated in how to use the internet safely and responsibly.
Learn the rules for using social media sites and online gaming communities.  Many of these sites are governed by age limits and children under 13 are often not permitted to join these communities.  There are often other more age-appropriate sites with content that is aimed at the correct age-bracket and will be a safer option for your child.
Local libraries in your area may also provide free courses on internet usage and may assist you in your quest for more information.  Being a competent and capable internet user yourself can empower you to know the risks and benefits of online usage for your own children.  You can be a role model for them and learn to enjoy and participate in the online experiences with your children.
e safety Information and Skills for Parents
By increasing your own skills you can try and keep up with the changing pace of technology and help support your children as they grow, ensuring they are responsible internet users.  New services inevitably evolve as your children grow.  One service or site might be useful for the current age and participation level of your child now.  But you can be assured this will change, just as your child develops increased skills and knowledge.
Knowing how to engage the internet yourself, to keep pace with new features and products as they become available, is a powerful tool for savvy parents making sure they are on top of e safety for kids.
e safety Online
Today's children have access to so much technology through computers, laptops, tablets and mobile devices.  Website content and gaming, YouTube clips and social media sites like Facebook and Pinterest are commonly accessed by children in our homes, at school and whilst out and about with friends.
Parents should provide their children with the ability to explore and navigate the internet safely.  Having some rules for use and an understanding between yourself and your child can go a long way to ensure e safety for kids and a safe online experience.
e safety for Kids Guidelines
Be aware of the risks of age-inappropriate content, cyber-bullying and privacy issues.
Investigate products available which can be downloaded or purchased and installed on computers and laptops which can provide some protection from harmful content and allow you to set up access limits.
Install anti-virus software and discuss the issues around downloading files from various sources and the implications these may have on the computer/laptop.
Set up user time limits and age access limits to specific sites and games, chats and file sharing capabilities.
Investigate privacy settings within apps and other downloaded content. Ensure you are vigilant in protecting the identity and location of your child.
Talk to your child about content they may come across that may make them feel uncomfortable and provide instructions on what to do if this occurs.
Explain what action your child should take if they encounter a problem or concern. Who should they seek assistance from?  What do you expect they should do and how should they react?
Discuss rules about providing personal information online, uploading photos and completing online forms and accepting friend requests.
Explain the implications of providing sensitive and personal information online. An age-appropriate discussion of the benefits and risk of online usage can empower your children to be critical thinkers and encourage them to help their friends make similar safe and responsible choices when participating in online usage.
Where to get more Information – e safety Resources
There are many websites and agencies tasked at providing e safety resources for parents when it comes to protecting their children online.  The Australian Government has a wealth of information available to parents through their iParent website, with education programs and videos available to you. Additionally, the Office of the Children's eSafety Commissioner provides up to date resources and a complaints system for reporting cyber bullying and illegal online content.
e safety for children can also be available through organisations like the Alannah and Madeline Foundation.  They have programs like the Digital License .  These types of programs can assist parents with computer safety issues, discussions and rules.
Keeping your children safe in this digital world is an ongoing learning experience for all involved.  Take some time to investigate how your children use digital devices and what you can do to ensure it is a positive experience for them.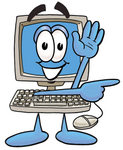 This article on e safety for kids is provided by Affordable Computer Repairs Brisbane, your local computer repair experts.
Please Share on Social Media