Use of the Internet and Mobile Phone Ownership, Australian Children
This article, Australian Children, Internet and Mobile Phones provides data from the Australian Bureau of Statistics.  The latest available data is provided which is current as at April 2012.  Newer releases of this data is expected this year, 2015.  A summary of ownership of mobile phones and usage of the internet by Australian children is provided below.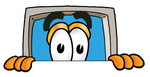 Usage of the Internet by Australian Children
By April 2012 90% of Australian children had accessed the internet during the previous year.
The rate of access by Australian children to the internet has been rapid.  In 2006 the proportion of Australian children who accessed the internet in the previous year was only 65%.  This increased to 79% in 2009; and as stated above to 90% in 2012.
This does not mean however that Aussie children are not doing other activities and gaining other experiences.
In 2012 66% of all Australian children had participated in at least one organised sport.  Furthermore 99% participated in a minimum of one recreational activity.  Recreational activities included amongst other things, bike riding, arts and crafts and reading for pleasure.
Older children have greater access of the internet with 98% of children 12 to 14 years accessing the internet.  This compared to 96% for those aged 9 to 11 years. A much lower rate of 79% for those aged 5 to 8 years was reported.
Access to the internet was slightly lower in the more remote areas of Australia, 88% compared with 91% in the major Australian cities.
Children in general in 2012 had fairly equally access the internet from home and at school.  Importantly for those children accessing the internet at home 90% did so for educational activities.
Far more children accessed the internet by laptop or other portable computer (78%) than from a desktop (59%).  Just under 30% used a mobile phone to access the internet.  Other devices were only used by 4% of children.

Mobile Phone Usage by Australian Children
In 2012 almost 28% of all male children and 31% of all female children had a mobile phone.
The ownership of mobile phone by children increases rapidly as they get older.
Only 2% of children aged between 5 to 8 own a mobile phone.  22% of children aged between 9 and 11 own a mobile phone.  73% of children aged between 12 and 14 own a mobile phone.
Mobile phone ownership by children in 2012 was pretty consistent over the different states and territories of Australia.  Overall NSW and Northern Territory had a slightly lower ownership compared with other states.
Interestingly a greater proportion of children who were born overseas owned a mobile phone, 35%.  This compared to those born in Australia at 29%.  Also a greater proportion of children from one-parent families owned a mobile, 35% than those in couple families, 28%.
The statistics for the information above was obtained from the Australian Bureau of Statistics and are current to April 2012.
Mobile Phone Usage by American Children
Just for interest we looked at the adoption of mobile phones by American children as a comparison to our Australian children.
Interestingly the adoption rate of  American children of mobile phones is not dissimilar to that of Australian children.  A study conducted by the Massachusetts Aggression Reduction Centre in 2011 revealed that 25% of American children aged 9 to 10 have a mobile phone.
As for us in Australia the adoption rate of mobile phones increases rapidly with the age of children.  According to the Pew Research Centre 78% of American children aged between 12 to 17 own a mobile phone.  This is very similar to the 73% of Australian children aged 12 to 14 owning a mobile phone.
When combing mobile phone and tablet usage, the statistics are even higher.  Time magazine reported in 2013 on the results of a study conducted by Common Sense Media.  This study revealed that 72% of American children 8 years and under had used a smartphone or tablet.  This was a much higher usage rate than reported by the same survey just two years before.  The study found in 2011 that only 38% of American children has used a tablet or mobile phone.
We will keep our eyes open for new studies on usage of the internet and ownership of mobile phones to see just how quickly these rates increase.
Affordable Computer Repairs and Service – Come to us if your children have internet access difficulties.
Please Share on Social Media