Microsoft Update Warning For Windows 10 2004 Version
Microsoft confirmed at the very end of May 2020 that their new feature update for Windows 10 version 2004 has problems, and some of them are major. A warning of problematic update issues was announced.
Do Not Accept The Update
If you are advised that there is an update by Microsoft, then do not press the "Update Now" button or you may see "Download and install now" button.
Delay The May 2020 Windows Update
To check on the status of your updates then go to the "Settings" (gear) icon found from the "Start" button and then go to "Updates" section which is at the bottom of that page. Check on "Updates" and pause them for 7 days if you have Windows 10 Home or for longer if you have Windows 10 Professional. Basically the longer the better. You may need to delay these updates with Windows 10 Home for as long as you can.
We Always Recommended Delaying Windows 10 Updates
We here at Affordable Computer Repairs and Service have always suggested to people since Windows 10 emerged that they should wait for as long as possible to update. In the past, this was nearly impossible if you had Windows 10 Home installed. For about a year now Windows 10 Home users have been able to delay for seven (7) days which in most cases is not long enough but better than nothing.
Microsoft put this option in as after nearly 5 years (August 1st 2015) Windows 10 updates have caused serious and in some cases, catastrophic consequences, complete system failure and data loss was and still is, an all too common issue. I am sure just about anyone knows someone who has had at least one problem with Windows 10 updates.
How To Know Which Windows Updates Cause Which Issues
The best option if you don't want your Windows 10 computer to suffer an issue is to check out the Microsoft website.  The website provides gives you all the known issues with Windows 10 since the release of version 1507. The "Previous versions" relates to Windows 8 and 7 so not applicable for many people. Resolved issues are also documented. As of writing the "Current Status as of May 27, 2020" is the latest, so our understanding is that Microsoft has either stopped detailing issues problematic or resolved or there are no new ones. We tend to err on the side of caution, due to Microsoft's history and state that they have this web page is not always up to date.
If you click on "Windows 10 release information" you can see at a glance what version you are running on your computer. Sometimes this too has not been updated…
Conclusion
If you are one of the lucky ones who have already updated to 2004 and have no issues, then you have dodged that bullet but for anyone else we would definitely advise that you do not update for the present, let things settle down.
As always if you need advice then please do not hesitate to call us here at Affordable Computer Repairs and Service for assistance.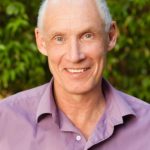 Written by David, Affordable Computer Repairs Technician