Apple Repairs Mount Gravatt
Have you just searched "Mac Repairs Mount Gravatt/" and are looking for expert and trustworthy Mac repairs in the Mount Gravatt area?  We are highly experienced Apple Mac repairers located just 10  minutes drive north of you in Coorparoo via Logan and Cavendish Roads.
Types of Mac Repairs
We repair all Apple Macs, desktops and notebooks,  MacBooks, Mac Pros, MacBook Air, iMac Repairs…
We repair and upgrade both older and newer machines.
We solve both Apple hardware and software problems.
Apple Mac Repair Rates
Our Mac repair rates are highly competitive and we would be surprised if you could find better technical help with a great level of service at our affordable rates.
Turnaround Times
If you Mac is repaired in our worksshop, just 5km north of Mount Gravatt our usual turnaround time is two to three days.  The only delay that might occur is if we need to source difficult to find parts for older Macs.  Depending upon our workload and your level of urgency we can sometimes solve your problem overnight.
Mobile and Workshop Mac Repairs
We offer both a mobile or a workshop (Coorparoo) repair service.  We find most customers prefer and most Mac repair jobs are best done at our Coorparoo office/workshop.  However if you prefer (and if your repair work does not require dismantling of your machine) we are happy to come to your home or office and will do the work for the same hourly rate as we charge for workshop repairs.
Workshop Location – 5km North of Mount Gravatt
We operate an established and successful home based business with the workshop and office being accessed separately to our home off Octantis Street in Coorparoo.  The actual address is 48 Octantis Street, corner of Mars Street in Cooparoo.
To access our large, established and fully equipped workshop please enter the clearly signed gate and proceed down the short path
Operating Hours
Our office is manned from 8am to 4pm Monday through to Saturday.  However in rare instances the technicians are called off site or are out purchasing parts.  So please do always give us a call (3397 1215 or 0409 974 707) and let us know that you are coming.
Please Call Beforehand
We prefer if you call before hand so that we can discuss in detail with you what particular problems you may have with your iMac, MacBook, Mac Pro etc.  We may also be able to give you an indication of the likely repair costs over the phone and timing of completed works.  You may also receive some free advice.
Confidence in Our Repair Work
You can be confident (as we are) that your Mac is in safe and experienced hands with us at Affordable Computer Repairs and Service.  Please just read some of the reviews written by our customers either on this website, on Google Plus or on True Local.  We run a very professional and successful repair business – as said just 10 minutes up the road from you.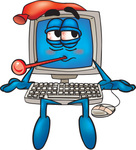 For Mac Repairs Mount Gravatt call 3397 1215 or 0409 974 707