Is Windows 10 The Best Windows Ever?  Really?
In our experience, the answer to the question "Is Windows 10 the best Windows OS?" has been camouflaged by spin and marketing hype which has helped to disguise the reality currently experienced by many users.
Almost 18 months since it was released and Windows 10 remains a mixed bag.  Lots of promise, glitzy new features (some may even prove useful) but short on the things that matter most – particularly stability and reliability. That is particularly true if you happen to be a student working on your assignments, a business professional preparing a report or presentation, or small business person preparing their end of month accounts or quarterly BAS to submit to the ATO.
To read the many articles posted in online media by most ITC industry journalists and commentators during the last two years, you would think that Windows 10 was capable of solving world hunger, regional conflict and global warming.  Still, if your job depends on advertising revenue and you have gotten to enjoy the odd all-expenses-paid junket or two each year (paid for by those same advertisers), it's little wonder that Windows 10 is riding the crest of a wave of favourable reviews.
Our Experience in Windows 10 OS
At the time of writing this article we are repairing several computers where a Windows 10 update (the Anniversary Update in the case of two of these PCs) has failed to install and the system is unable to reboot, requiring costly data recover and a reinstallation of the operating system, etc.  It was a similar story earlier in the week, a similar story last week and the week before and the week before that.  We get lots of phone calls from people experiencing problems with their Windows 10 PCs.
Our ratio for service calls & workshop repairs for PC verses Mac is around 60 and 40 per cent respectively, with Windows 10 operating system problems accounting for well over half of our PC-related enquires.  Anecdotal evidence from others in the computer repair business indicates a similar breakdown in the number of Windows 10 related repairs.
This doesn't sound like a positive answer to is Windows 10 the best to the critical observer. Sure, every Windows release since Win 95 over twenty years ago has had teething issues, but this one is proving to be particularly problematic. Better than Windows Me perhaps.  Remember that one?
Not Just the Free Upgrade
At first we put it down to people who opted for the "free" upgrade on their Windows 7 and 8.1 PCs (and some people will insist that they were forced to upgrade by Microsoft during the final weeks of the year long offer), who were running older hardware or had poorly maintained systems to begin with.  But in the last few months we are starting to see similar kinds of problems on newer computers that came with Windows 10 preinstalled.  In some cases we have been advising those people to take their computers back to the place of purchase or seek assistance from the relevant service centres for Lenovo, Toshiba, Dell, ASUS, HP and even Microsoft itself (in the case of the Surface Pro and Surface Book product range).
12 months ago, we suggested a wait and see approach.  Even though there was a free upgrade for Windows 7 and 8.1 users that ran from July 2015 until July 2016, we advised our customers to exercise a degree of caution.  If they did take the plunge, we advised to back up their data first and exercise the roll-back within 30 days if they were in any doubt.
Well, the free upgrade offer is long gone (unless you use assistive technologies) and the option to roll-back to Windows 7 or Windows 8.1 is a distant memory.
Keep Windows 7 or 8.1?
If you are still using Windows 7 or 8.1 and you have not problems, the system is running well, its stable and meeting your needs, we strongly recommend that you continue to delay making the move to Windows 10.  Even if you are desperate to get the familiar start menu (from Win 7 and prior) which is missing in Win 8.1, there is a cheaper and better option than going to Windows 10.  Just go to http://www.classicshell.net/downloads/ to download, and then install the Classic Shell application.
Windows OS for New PCs and Laptops
Okay, so for some the answer is no to the question "Is Windows 10 the best?" But what happens if your computer finally gives up and is no longer serviceable.  What options have you got?
Unfortunately, Microsoft declared both Windows 7 and Windows 8.1 sales life-cycle dead on 31 October 2016, at least as far as the large OEM or "Microsoft Partner" (Lenovo HP, Dell, etc) companies are concerned.  After that date, these companies will be unable to build and sell any new PC running any version of Windows except Windows 10.  That doesn't mean that you are stuck and left without any options.  Leaving the Apple Mac and Linux options to one side for the time being, you still have the following possibilities in the near future:
Existing inventory Desktop and notebook PCs that were built with older Windows versions before the deadline can still be sold. For months, at least, you'll be able to find those PCs on retail store shelves and in distributors' warehouses.
Downgrade rights Any new computer you buy that has Windows 10 Pro preinstalled by the manufacturer comes with downgrade rights to Windows 8.1 Pro or Windows 7 Professional, for as long as Microsoft provides support for those earlier versions. You must supply your own installation media, and you have to activate manually.
Custom images Corporate customers with volume licenses for Windows that include imaging rights can use custom images incorporating their preferred Windows version. For large customers, OEMs can assist in the installation of those images.
System Builder OEMs White-box PC makers who purchase OEM System Builder media for installation on new PCs can continue to build and sell those PCs. Microsoft won't be stocking the channel with new OEM media, but past experience suggests there will be plenty of inventory for years to come, especially through eBay.
Retail upgrades If all else fails, do it yourself. Microsoft no longer manufactures retail copies of older Windows versions, but here too there's plenty of inventory in the channel and nothing to stop you from doing your own upgrade.
Limits with Windows 7
Of course, there are potential problems associated with running the increasingly aging Windows 7, especially on newer hardware. In time, system and component manufacturers have little economic incentive to develop drivers and support tools for older Windows versions. Most downgrades will work, but some components might not work properly, if at all.
On new systems with Intel's Kaby Lake processors, versions of Windows before Windows 10 will not be supported at all. That doesn't prohibit you from trying to install Windows 7 on one of these new devices, but don't expect any support from the PC system or component manufacturer or from Microsoft when you inevitably run into problems.
Don't forget that Windows 7 will continue to receive security fixes via Windows Update until Jan. 14, 2020. Windows 8.1 will be supported until Jan. 10, 2023.  Even after those dates, both versions of these operating systems will still remain viable platforms for many users.
Conclusion
In our experience in assisting customers with their computers, their windows os and their need for reliability and surety we have to conclude that currently the answer to the question that we started with, Is Windows 10 the best, in most cases the answer at this stage is no, for many users a change to Windows 10 is still best avoided.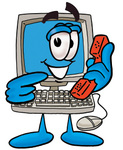 If you would like further advice or assistance, please give us at Affordable Computer Repairs and Service in Brisbane a call on 3397 1215.