2015 Everyday Computer Problems
Affordable Computer Repairs and Service provide computer repairs Brisbane southside and northside.  During the time of our business we have repaired and advised many Brisbane residents regarding their computer problems and IT needs.  We have found that some computer problems are more common, what we refer to as everyday computer problems.  For your interest below we list the everyday computer problems that our customers contacted us about in 2015.  This is not a full list of customer inquiries just a random selection of the more common, everyday computer problems that we assisted with over the year.
We have also provided links to pages on our website which relate to the specific problems that a potential customer may have.  We hope that this information will be of use to you and that if you do need assistance with your computer problem you contact us if you live in Brisbane.
Random Selection of Everyday Computer Problems in 2015
I have a iMac 27″ Late 2009, 3.06GHz Intel Core 2 Duo and I i would like to replace the SMOS Battery as the unit is unable to hold the time and date, and the battery is the usual culprit.  I spoke with the Southside office earlier today and they advised around 1 hours labour plus the cost of the battery. If possible i would like to wait whilst repair is completed.  Diary is pretty free early next week.
I have a mac laptop that is showing start up disk full message and not fully charging. I also have two old laptops we wanted to give away, if they are worth restoring. Hoping someone could advise. We are based at Mt Nebo but could bring laptops down to town if necessary.
Recently my cat pushed my iMac off a table and now the display won't work. It turns on but is just black. How should I go about getting this fixed and approximately how much do you think it would be?
Hello, I've just been to the mac store to try and remedy possible RAM issues with my mid 2011 Macbook model. They've told me upon inspection that the problem is actually with the logic board and have quoted repairs upwards of $800. Its not under warranty anymore, so was just wondering what you guys would quote for a repair.
I have an old Mac which won't boot any more. I have 2 external hard drives that won't be read on my new Mac computer.
I have a 21.5 inch, late 2012 iMac with 8 GB of ram that I want to upgrade to 16 GB. Can you let me know how much that will cost?
Laptop Repair Requests for Help
After an unfortunate water spill on my laptop. Some keys are not functioning properly. Will you guys be able to repair it? If yes, could you please give me a quote.
Requests for PC Help
Hi, I have a Seagate black armour which is not working properly. Amber lights keep coming on. Is this something that you guys can look into? I can easily drop it in to you.
Dear Reader, have an external hard drive that has stopped working and I'm unable to access the data on it – mainly photos. Will it be possible for me to bring the hard drive to your Coorparoo office and for you to give me a quote for how much it will be to recover the data? Hope to hear from you soon.
Hi, wondering if you could help me out please …My hard drive isn't being recognised on any computer/laptop, but the light is still flashing. Wondering if my files can be recovered somehow?
Requests for Custom Built Computers
I'm a graphic designer/photographer so looking into having a custom built PC. My problem is that I can't find a suitable PC to purchase with the specs I require. Retail stores don't really cater for high end gamers/graphic designers and even then if you purchase a standard PC one can't upgrade to higher components because of the motherboard installed. I'm not that tech savvy but know enough because of trial and error with my current PC trying to cope with creative software that uses GPU/OpenGL acceleration and lots of Ram.  My current PC is not upgradeable. So I would like a PC built so that it can be upgraded in future when the need arises. I'm not sure of motherboard brands, specs or sizes but would like one that can do a real good job of looking after all the components in a PC. Basically I'm after the best processor, prefer Intel. Is the i7 5th generation out yet? Need loads of memory – Ram minimum 16GB. Is it worth getting 32GB? A minimum of 4GB Graphics card, prefer NVidia GTX, (fast performance?). I do a lot of 3D rendering as well so need a super good graphics card. I often have 2 or 3 Adobe CC programs going at the same time. I'm not a gamer but understand that the graphic cards gamers use are what I need.
Good Hard Drive with good speed. 2TB
SS Drive 256GB
There are other bits and pieces like card reader, bluetooth, DVDRW, Wireless card etc.
Anyhow, just a few specs. Would love to know what you can do and if you can perhaps supply a quote if you are able to do a build.
I came across your site while doing some research on getting my dream PC built and like what I saw and admired your reviews. It's a bit scary getting a PC custom built as I've come across some bad reviews online from customers who purchased from local computer companies.  Looking forward to hearing from you.
Inquiry for Repair of Portable Hard Drive
I need help to fix my portable hard drive as the USB port has become detached. Very desperate, could you repair it??
Computer Repairs Brisbane – Affordable, Friendly and Skilled
Please feel free to bring your computer problems or any PC, Laptop or Mac problem you may have to us. You can call us on 3397 1215 or come to our workshop in Coorparoo at 48 Octantis Street, corner of Mars Street.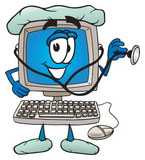 Please Share on Social Media