Three Ways to Connect a Printer to a Computer
There are generally 3 ways to connect a printer to a computer or iPad.
USB connection directly from computer to the printer. This applies to a Windows computer or an Apple computer, but not an iPad.
Ethernet cable from printer to router or switch, therefor the printer is on the local network. Again, Windows and Apple computers, butnot iPad.
Wi-Fi connection from printer to the router, again the printer is on the local network and all 3 devices can connect. The iPad will only print to that printer if that printer supports AirPrint which an Apple supported facility within iOS.
Which of these connections is best for you or is applicable to your particular needs depends on your local setup as well as what router you may have.
Types of Printer Connections
Another key factor is knowing what types of available printer connections are built into the device. These connection types  determine your how to connect the printer to the computer. Over 20 years ago printers used to have serial or parallel connections. This started to change when USB became available in the late 1990's. Serial and parallel connections became redundant as USB took over.
With the advent of Ethernet connections in the late 1980's, printer manufactures were slow to use these connections and it was only really in the late 2000's that these became available, which was strange as PCs and laptops had these from the mid 1990's.
The latest connection medium is Wi-Fi and it is this which has become prevalent in connecting a printer to a computer or iPad.  In fact it is sometimes the only connection medium available on some of the cheaper printers.
Using Wi-Fi To Connect a Printer to a Computer
Whichever connection interface  you may choose to use to connect a printer to a computer, there are several things that need to be considered. If a printer is shown to be on "the network" then most if not all devices can connect to it without relying on any other computer being turned on. So whether you use Wi-Fi or Ethernet depends on where the router is stationed and where you may want to position the printer. If the printer and router are in the same room then using an Ethernet cable can be better than using Wi-Fi. This is because it tends to be faster and more reliable.
Depending on where your router is situated, Wi-Fi has a tendency to disconnect or have a poor signal, meaning your documents may never reach the printer. As well as reducing the amount of Wi-Fi data flying around the environment. However,  if you want to reduce the amount of cables running throughout your household, Wi-Fi connected printers can make it easy for multiple people to connect and print their assorted documents.
Printer Apps
Some printer manufactures will have their own app that you have to download in order to print anything from a tablet or phone, although some of these apps aren't very well designed and can be tricky to navigate.
Using USB Connections to Connect a Printer to a Computer
USB connections are slowly dying out, but many printers still utilise them. USB is fine if the printer and computer are always close together, a USB cable can only be 3 meters in length according to the specifications on USB. Anything longer than 3 meters can cause problems.
USB suits Desktop PC's and servers but not so much laptops and of course iPads which do not have a USB port. So if you want to print from a phone or a tablet, the easiest choice is to go for a Wi-Fi or Ethernet enabled printer, this means that most devices in the house can connect and print. But if you have a desktop setup and that is all you want to use to print, USB is easy and generally worry free. Most printers currently available  are able to plug in via USB and install any needed drivers and work within minutes, where as a WI-FI or Ethernet printer will need around about 5 minutes or more of setup in order to connect to the internet.
Affordable Computer Repairs and Service
Whichever way you want to connect a printer to a tablet, computer or home/SOHO network, it all comes down to personal choice as well as what connections the printer and device has. If you live in Brisbane and aren't sure what to do or need assistance then we can send a computer technician to assist you in setting up your printer correctly, just contact us through one of the many means on our contact page or call 3397 1215.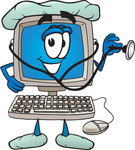 Please Share on Social Media