Computer Repairs Mansfield
Computer Repairs Mansfield – Do you live or work in Mansfield and have a problem with your PC, Laptop, Mac or network – we are only 10 minutes away and provide expert yet affordable computer repairs and IT solutions.  You can drop your machine off at our Workshop in Coorparoo or we can send a technician to your business or residence in Mansfield.
You will know your computer and valuable files is in professional and trustworthy hands by reading our customer reviews to see what they say about our expertise and cost-effective rates.
We are open 6 days a week and offer a mobile service (no call out fees) or alternatively you can visit our office/workshop in Coorparoo, please call first so we know you are coming.  Our operating hours are from eight in the morning to six in the evening, Monday through to Saturday.  We can make ourselves available out of these hours, please call to discuss, 3397 1215.
Our competitive rates are $125 per hour and most computer problems are fixed within one to two hours.  If your repair job is undertaken in our workshop we never bill over three hours of labour even if your computer has a particularly difficult problem and requires many hours of work.  If a hardware component on your machine has failed and needs replacing we would contact you to let you know so you can make the decision as to whether or not you wish us to purchase the replacement part on your behalf.
We charge a fixed fee for virus/malware removal $190 and for data recovery $145 if these jobs are undertaken in our Coorparoo workshop.
 Computer Repairs Mansfield
Repair computers that won't boot or are frozen
Computer setup
Internet security
Data backup
Replacement of damaged parts
Network services
Computer maintenance
Internet and email setup
We look forward to resolving your IT issue, remember we are only 10 minutes away from Mansfield, so give us a call on 3397  1215.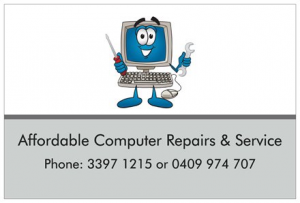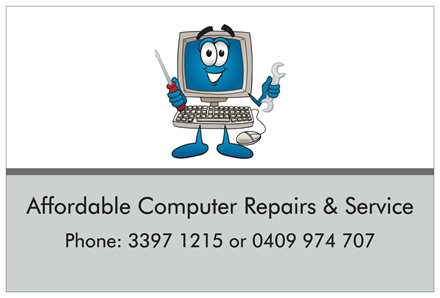 Computer Repairs Mansfield
We are 10 minutes away
48 Octantis Street, Coorparoo