Malware Removal Brisbane
Expert, Cost-Effective Malware Removal Brisbane
We are very experienced in malware removal, spyware removal and virus removal.  The term malware actually includes spyware, viruses, trojan horses, ransomeware and worms.
As meticulous malware removal is time consuming we prefer to do the work at our workshop.  We do also offer a mobile service for malware removal.  We can discuss this with you when you call.
Our workshop is based in Coorparoo, Brisbane.
Malware Removal, What We Would Do For You…
We will scan your computer and remove all trace of the malware.  We will also ensure that your existing malware protection is up-to-date and running correctly.  We always run at least two anti-malware programs.  We believe this is necessary to ensure that all traces of malware are removed.
Other computer repairs businesses do offer a quicker and sometimes cheaper malware removal service.  However, this type of service usually relies on only one scan.  One anti-virus scan usually means that not all traces of the malware are removed.  Thus the malware may re-appear.
With your approval, we will also install two free anti-malware programs.  We have found these programs to be very effective in protecting against malware.  We will also advise you how and how often to run these programs.
Cost of Malware Removal Brisbane
We charge a fixed fee of $190 for malware removal.  This fee applies when the work is undertaken in our workshop in Coorparoo, Brisbane.
In the worst-case scenario with a particularly malicious malware we may have to wipe your hard drive.  We would firstly inform you of this, then back up all your files, movies, music and photos.  We will re-install your software.  You will need to provide us with the disks or code.
Finally, after checking all your original files are malware-free we will re-install them.
For this far more lengthy computer service, we charge a fixed rate of $275.  This fee applies only when the work is done at our workshop.  We will always contact you before undertaking this more expensive fix.
Malware Removal Brisbane – Workshop Service
Due to the lengthy process required to remove the malware it is more cost-effective if done in our workshop in Coorparoo.  When removing malware in our workshop we do not charge for the full time required to effectively remove all malware.  This is because we are able to multi-task for part of the time while the anti-malware programs are running.
Our workshop address is 48 Octantis Street, Coorparoo.  The workshop encompasses the bottom level of our home.  The entrance to the office/workshop off Mars Street, Coorparoo.  The office entrance is clearly signed.
Malware Removal Brisbane – Mobile Service
If you wish to have a technician come to you for malware removal please call one of the numbers below.
0413 712 666 for a Mobile Malware Removal Brisbane Northside
0409 974 707 for a Mobile Malware Removal Brisbane Southside
We do not charge a call-out fee, nor travel time.  Our rates are $125 per hour.  We charge in 15 minute increments.
Signs You Have A Form of Malware
Signs which may indicate that you have a malware infection include:
Slow computer
Slow internet connection
Strange pop-ups
Web browser re-directions
System functions unavailable (e.g. Control Panel, Task Manager, Internet Explorer)
Program failure and/or inexplicable errors
Excessive internet cap usage with high internet traffic on your computer
System giving an "RPC error", giving a window with a 30-second countdown to a restart.
In Future Protect Your Machine And Backup
Remember to keep your anti-virus, anti-malware and spyware programs up to date.  As new viruses are being written all the time its important that you keep your anti-virus program up to date.  Anti-virus programs are updated frequently to tackle new malware programs.
However, no matter how careful you are no computer is invulnerable to a malware attack.  Thus we highly recommend you do frequent backups.
Please back up your files once we have removed all the malware from your computer.  We may have already done this for you.  Remember too to do regular backups of your files and those treasured (and irreplaceable) photos.
Doing regular backups will ease the pain should your computer become infected by malware.  If you haven't made and kept backups, we suggest you start now.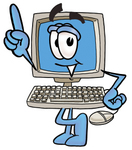 Malware Removal Brisbane
Affordable Computer Repairs and Service
Experts at Malware Removal in Brisbane
Including Spyware removal and Virus removal