10 Most Common Computer Repairs
In our experience in computer repairs, the 10 most common computer repairs are as follows:-
Computer won't boot
Malware or virus infected machine
Screen frozen
Internet dropped out or running slow
Fuzzy monitor with lines across the screen
Hard disk failure
Computer clogged with files, photos, music and games
Liquid spills on the machine
Computer running slow
Unexpected reboots
For more help on each of these problems, select from the following:
Computer Repair Tips
How do you fix a Laptop that won't Turn On?
Why can't I get On-line?
Laptop does not Wake-Up from Standby or Hibernation
What to do if your Laptop turns off Randomly
Failing Hard Drive
Basic Troubleshooting Techniques
Why and How to use Windows Safe Mode
How to Remove a Virus
Increase your PC Speed
If you still require assistance after reading these posts, please give don't hesitate to contact us either by phone (3397 1215) or email (info@affordablecomputerrepairs.com.au).
We strive to help our customers whatever the problem they are experiencing and if it is one of the most common problems, we have been there many times before and would be able to provide you with a cost-effective solution.
Usually if you telephone us we will discuss the problem with you over the phone before suggesting that you bring the machine in to us.  We do this so that we know exactly what your problem is and can advise you (if possible) before hand as to the likely costs that you may incur on repairing your computer.
You should however be aware that there are often many different reasons for a computer problem and it is sometime necessary for us to inspect your computer before accurately diagnosing the cause of the difficulty.  We can do this for you – for free if you continue with the recommended repair, or for $75 if you decide that due to the cost of replacement parts, should this be necessary is too high and your machine is of an age that you believe a new purchase is warranted.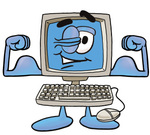 Affordable Computer Repairs and Service, call us on 3397 1215 for computer help in Brisbane.
48 Octantis Street in Coorparoo, Brisbane
Please Share on Social Media