Laptop Repair Brisbane
Reviews
Most helpful computer tech I have come across in the last 7 years. I called with a problem asking if he could take the computer in and have a look. I explained the problem over the phone, and he was more than happy to give me options to fix my issue before I brought it into him. I have since, with his advice, fixed my computer for not a single dollar. Will continue to go back after a great experience. Other computer technicians will charge $100 minimum service fee, this place will talk and discuss your issues before charging you to fix it. Thanks for all your help!

I just spoke with Mark on the phone to diagnose a Mac problem. Mark spend the best part of 10 minutes talking to me about the issue with my slow running mac. This was free time given by Mark as advice when he could have simply said bring it in or we need to see it but he was so generous with his time. even though I haven't been in to their shop, he has won me as a long term customer. thanks for you time today Mark.
If I ever need to repair my computer again I will definitely come back. I walked in with no appointment and despite that Mark was very accommodating, he was patient and willing to explain what I didn't understand, and while my data was not all recoverable, my Macbook was fixed within 24hrs for a reasonable price. Highly recommend!
Mark was brilliant I phoned and took my laptop straight over he worked with the company IT department to retrieve files. highly recommend.

Service went above and beyond what was expected, saved all of my data from a cooked desktop and investigated the issue thoroughly, all at a very affordable price. Highly recommend!

OMG SO HELPFUL!!!! i didnt know anything about what was wrong with my computer so much helpful information. Defy recommend this company to everyone, if your going to try anyone try these people first !! defy my go to guys !!!! xx thanx for helping !!! thank you thank you thank you!!! xx

Great service with genuinely affordable prices. An absolute pleasure to deal with.

Mark is really knowledgeable, communicates effectively and clearly. Fantastic service all round. Will definitely be back.

Another delighted customer! Our small business needed emergency over-the-weekend help to restore our office operating system. Diagnosis was efficiently made, and we were helped to clearly understand the problem (and all our options) before work commenced. Within 48 hours, we were back up and running.

Really great to see there are still high-quality computer repair places, around Brisbane. Mark was exceedingly helpful throughout the entire process of getting my PC back up and running; with a bill that I was more than happy to pay. Easy to understand and informative, Mark definitely deserves the 5-star rating he has been given.
Laptop Repair Brisbane – We repair all laptop and notebook brands at an affordable price with expert service.
Affordable Computer Repairs and Service can fix your laptop software and/or hardware problems.  We repair all laptop and notebook brands and models, new and old including, but not limited to the following:-
Toshiba, Levono, Acer, hp (Hewlett Packard), Sony, Compaq, NEC, Dell, Asus, Samsung, Panasonic, Alienware, ROG and MSI just to name the most common.
We offer the choice between a mobile service to your home or office or a workshop service (in Coorparoo), whatever is most convenient to you.
Laptop Repair and IT Services
Our notebook and laptop repair services include:-
Problems from your Laptop or notebook not powering on or not booting
Blue screen errors, no image on screen, lines or pixilation across the screen
Notebook and laptop screen repair or replacement
Laptop or notebook continually crashing
Reset or reinstall the Windows operating system
Laptop with virus, trojan, spyware, all malware removal and protection
Data recovery from your failed or damaged notebook or laptop
Liquid spills on notebook or laptop keyboards, requiring replacement
Replacement of faulty hardware, including motherboard or logicboard, hard drive, RAM, WLAN card and display panel (screen)
Software problems including failed or corrupt operating system and application updates, requiring reinstallation
Network or internet connection difficulties
Laptop upgrades including RAM (memory) and hard drive (storage)
Laptop hard drive and solid state drive (SSD) replacement
Insurance quotes, inspections, diagnostic service and reports for insurance companies
Laptop AC power jack and USB  port repairs
Laptop hinge repairs
and many more…
Our High Standards of Service
We pride ourselves on offering the highest standards of service together with expert IT skills:-
Affordable diagnosis fee ($75).  This service is for those who prior to having their laptop fix, ask us to find out the accurate price of repair.  You only pay the $75 if you decide you would rather buy a new laptop and not have your current laptop repaired.  This service is only available when done at our  Coorparoo workshop in Brisbane's inner south.
Approachable, friendly and very knowledgeable staff.
No call out fees for residents and businesses within our mobile service area.
Expert laptop repairs and solutions, read our customer reviews.
Workshop Notebook and Laptop Repairs and Service 
Our workshop service is very popular and we have customers bringing their notebooks and laptops to us from all over Brisbane.  Once potential customers have read the reviews written by our previous customer they know their laptops, their valuable data and invaluable photos etc are in safe, trustworthy and expert hands.   We provide the unbeatable combination of expert notebook repairs at an affordable price together with friendly service.
For a workshop service you are welcome to bring your laptop to us in Coorparoo.  We are open Monday to Saturday, 8am to 6pm.  We can also be available for those customers needing to deliver or collect their laptop or notebook after their work day.  A courtesy phone call to let us know you are on your way would be appreciated.
Mobile Laptop Repairs and Service 
We are also mobile service for home users and small businesses that are within our mobile service area and are experiencing problems with their laptop / notebook.
Our Rates and Charges
We charge a competitive rate of $125 an hour to repair your laptop.  If your laptop needs new hardware parts this is an additional cost.
Most laptop repair jobs are completed within one to two hours.  For lengthy repair jobs, when we repair your laptop in our workshop we limit our labour costs to 3 hours.
We will also keep in contact with you by phone as we undertake the job.  Thus we make sure that you are fully aware of the problems with your notebook and what the cost for the repair will be.  Furthermore we will always seek your go-ahead if it is necessary  to acquire hardware components for your machine.
We charge the same rates for our mobile service.  We also do not charge a call out fee, nor for travel time and nor do we have a one hour minimum charge.  There is however no cap to our fees for a mobile service as we will charge you for the full time that our technicians are at your home or business.  We bill in 15 minute increments.
Contact us for Laptop Repair Brisbane
Call us today and we will repair your laptop and solve your problem quickly.
If your are looking for:-
Laptop repair Brisbane northern suburbs (and are within our service area), please call us on  0413 712 666
Laptop repair Brisbane southern suburbs or CBD (and are within our service area), please call us on  0409 974 707
If you would prefer a workshop laptop / notebook repair service, please call us on 3397 1215.
Alternatively, fill in the Contact Form below and we will either email or phone you shortly to discuss you particular laptop repair requirements and problems.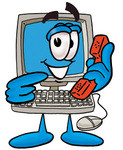 Notebook and Laptop Repair Brisbane call Affordable Computer Repairs and Service
Ph 0409 974 707