Computer Repair Shop Brisbane
We repair desktop computers, laptops and Macs – all models and ages of machines.
We are a Brisbane computer shop only in so far as we provide the same services that you would expect to obtain from a computer repair shop.
We offer computer repairs and other IT services at our workshop (shop) where customers deliver and collect their troublesome machines.
We do not sell computers or computer peripherals.
The only 'selling' of computers that we do is to custom build a PC for you tailored to you current and likely future computing needs.
If you are looking for computer store in Brisbane to purchase a laptop, PC or other computer needs, then I am afraid we can't help you except to recommend computer stores for you (see below).
However if you are one of many who are searching for Brisbane computer stores because you need repairs or IT services for your existing machine(s) or IT systems, we definitely can help you.
Our Workshop (Computer Repair Shop) Services
We provide the following services and more from our computer repair workshop:-
Malware removal and protection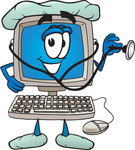 PC's laptops and Macs that won't boot
Hardware and software solutions
Laptop screen replacements
Computer upgrades
Data recovery
Machine running slow
Computer frozen
Our Rates and Charges
We charge a competitive $150 per hour for our services.  Most repairs/upgrades etc are completed within one to two hours.
We charge a fixed fee for malware removal ($190) and for data recovery ($145).
We never bill over 3 hours labour even if you provide us with an extremely difficult and time-consuming repair.
Replacement hardware components are an additional cost should they be required.
Our Workshop Address
You are very welcome to bring your PC, laptop or Mac (faulty portable hard drive) etc to us at 48 Octantis Street, corner of Mars Street in Coorparoo.
Our office and workshop encompasses the entire bottom level of our three storey residence and the access is actually off Mars Street.
The entrance to the office and workshop off Mars Street is clearly signed.
Whilst not essential, we would appreciate if you could call us (3397 1215) prior to coming to our workshop as we like to discuss your IT needs with you so as to ensure we provide the best service possible.
Opening Hours Workshop Repairs and IT Services
We are open 6 days a week from Monday through to Saturday from eight in the morning until six in the evening.
We can (and often are) available outside these hours for businesses and for residents who may work full-time and need to collect or deliver their machine out of our normal trading hours.
Brisbane Computer Stores
We recommend the following Brisbane Computer Stores for:-
Sales of new PCs or Laptops and Computer Peripherals – Computer Alliance located on Logan Road, Mount Gravatt.
Purchasing Computer Parts – MSY Technology Pty Ltd.  They have computer stores located in Morningside, Slackscreek and Brendale.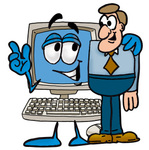 Affordable Computer Repairs and Service – Computer Shop Brisbane for Computer Repairs and IT Services