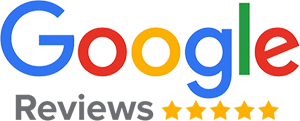 What a great business and great bloke. Helped me understand my rights to a consumer warranty repair from my previous supplier, for a machine that was "out of warranty". doing himself out of a job in the process, but saving me hundreds of dollars. Thank you for a rare, caring, human tech service!
Carl Watney
February 21, 2020

Really good service, keeps you well informed and knows what he is doing. Super reasonable charge for doing work and just so helpful. A storm blew up our computer and they were super helpful in identifying if anything could be salvaged and offering advice.
Certainly a good call going here.
sam camp
February 5, 2020

After my hard drive 'blew a gasket' and it appeared all the data evaporated, I did a Google search, then 'rolled the dice' and visited Mark. I found him most professional and upfront with his advice and quite patient with all my questions. He gave me a quick and clear evaluation of the situation, outlining what my options were, including the various costs, which I thought were quite reasonable. 24 hours later, Mark had recovered my data, much of which was still categorised in the folders I had created. Based on this experience, I would recommend him to anyone who finds themselves in an 'IT pickle'.
Paul Mc
January 19, 2020

Unbelievable. Mark listened to my NBN woes - can't even use my Gmail properly. Can't access some websites at all!
My NBN provider said it must be my computer, since my wife's computer connected through wifi works as before on ADSL.
Mark went through the options, all time consuming and costly, and no certainty of repair, and then suggested that I might try a USB wireless adaptor to start with since my wife'e computer works.
I got one and the internet is now working brilliantly.
Thanks Mark.
Can't remember ever having such great service. The honesty and integrity too. So rare these days.
Chek Ling
December 20, 2019

I replaced my HP laptop with a new battery recently. However, it doesn't last for long. I still have an issue with the battery is not charging properly when I connect it to power. Mark diagnosed that it could be the charger port problem. He is very honest explained all the details and the possible cost to repair. Due to my past bad experiences with computers, I choose not to go ahead for the replacement of a new charger port. However, Mark still offered me a reasonable price. I went to a few computer repairs shops and HP support service before coming to Mark. Unfortunately, I had very bad experiences with them. After the replacement of a new charger port, my laptop now is working properly.
melissa yong
September 11, 2019

Mark did great in repairing my Laptop and Desktop with worthy advice. I really recommend Affordable Computer Repair to anyone who ever need a solid resolution. Mark has gone beyond to fix any issues even when he was short on time. I appreciate that.
Oni Shinobi Warrior
May 3, 2019

After a lightening strike surge - I lost my laptop - in it was my life - a mass of messy folders, from kids baby pictures to my business and tax info. Called Mark just from Google and immediately felt comfortable, he was honest, genuine and empathetic. He couldn't save the laptop, but he pulled all the data off and offered sound advice. I highly recommend him, his service was incredible, and after service just as good. A lovely trustworthy fellow.
Sharon Harvey
April 17, 2019

In 24 hours Mark cleaned out viruses and upgraded my operating system to make my iMac like new again. Such efficient, pleasant and friendly service will not be forgotten. He even understood my non computer speak . I can't recommend his service highly enough. Thank you Mark.
Raye Weinthal
March 15, 2019

Excellent service and price. Mark always goes above and beyond to help us with our computers.

Highly recommended. Fast turn around and excellent communication throughout the process. Mark went the extra mile to try and source rare parts for my Mac. He convinced me NOT to spend extra money and instead took the time to advise me on the best replacement system for me to purchase. An ethical and trustworthy business.
Peter Brennan
January 9, 2019

Very knowledgeable, great service and super friendly!
Kyle Ward
November 10, 2018

Called this guy over the phone and he helped me out so much. He new the problem was not worth fixing and instead of taking my money he was honest and upfront and was still happy to help if i decided the costly run. He than helped me on another problem free of charge. Or though i have not met him he seems like a bloody good guy. Thats something money can't buy
Jaydenstrong
January 9, 2018

Great service - logical explanation of computer problem with a good solution - all in a timely manner. Thanks Mark
Brett Jackson
February 8, 2018

Rang to get advice on the repair of a macbook air. Spoke to Mark, I described the signs and symptoms and straight away he knew what the problem is most likely to be and provided advice that the machine is not economically repairable. Also gave me some advice about the SSD. Terrific service, knew straight away the problem and clear advice. Highly recommend this company.

Very helpful advice over the phone.
Vipin Joseph
July 8, 2018

Just spoke with these guys, great customer service, honest about not worrying about repairing a laptop as it might not be worth the money. Highly recommended.
Greg Bence
August 9, 2018

Top class service. Saved the data off my dying mac and told me straight up it wasn't worth saving the machine. Very reasonable price and speedy turnaround time.most places that repair computers really don't have a breeze when it comes to Apple. Would definitely use these guys again.
Aengus Ryan
August 7, 2018

Really phenomenal service and helpful people, would recommend!
Natalie Martin
October 7, 2018

After Mark's repairs the laptop is working better than when we bought it new. Mark's diagnosis was that the problem had been there since purchase. Since he's repaired it, updates are no longer a problem, and I can now email large files which I could not do before. It is unfortunate that the repairs turned out to be so time consuming, however the results are most satisfactory.
Frances Connor
November 3, 2018

Great, friendly service and advice. Options were clearly explained and a well priced solution agreed. Speedy service too. Would glady recommend.
Joyce Maris
November 4, 2018

Great customer service with attention to detail and background information that keeps you in the loop - also at a realistic price.
john chadwick
November 5, 2018

My mac wouldn't start after updating to the latest version of High Sierra. Got error messages saying the installation wasn't complete and files were missing. Mark gave me instructions over the phone on how to restore my mac. It all worked beautifully. Excellent service. Would definitely recommend.
Chris Newbery
November 6, 2018

Mark is my go-to for any laptop or software problem, real or percieved, large or small. He is quick to respond, really nice to deal with, gives me an honest assessmen with lay-person explanations and his pricing is very reasonable. I recommend him without hesitation.
Geraldine Berzins
November 2, 2018

Most helpful computer tech I have come across in the last 7 years. I called with a problem asking if he could take the computer in and have a look. I explained the problem over the phone, and he was more than happy to give me options to fix my issue before I brought it into him. I have since, with his advice, fixed my computer for not a single dollar. Will continue to go back after a great experience. Other computer technicians will charge $100 minimum service fee, this place will talk and discuss your issues before charging you to fix it. Thanks for all your help!
Aaron Sands
November 6, 2017

I just spoke with Mark on the phone to diagnose a Mac problem. Mark spend the best part of 10 minutes talking to me about the issue with my slow running mac. This was free time given by Mark as advice when he could have simply said bring it in or we need to see it but he was so generous with his time. even though I haven't been in to their shop, he has won me as a long term customer. thanks for you time today Mark.
Rob Rawlings
November 2, 2017

Mark was brilliant I phoned and took my laptop straight over he worked with the company IT department to retrieve files. highly recommend.
Charlie Mccahon
August 30, 2017

Service went above and beyond what was expected, saved all of my data from a cooked desktop and investigated the issue thoroughly, all at a very affordable price. Highly recommend!
Hannah Ariotti
July 28, 2017

OMG SO HELPFUL!!!! i didnt know anything about what was wrong with my computer so much helpful information. Defy recommend this company to everyone, if your going to try anyone try these people first !! defy my go to guys !!!! xx thanx for helping !!! thank you thank you thank you!!! xx
Jess quinn
July 5, 2017