There are more devices (such as computers, laptops, phones, servers etc) connected to the Web than living human beings.
The first White House website was launched during the Clinton-Gore administration in October 1994.  Coincidentally, the site www.whitehouse.com linked to a pornography web site!
It has been estimated that 80% of all images on the Internet are of naked women.  From surfing the net for images myself, it appears that the remaining 20% are of cats…
The first ever webcam was deployed at Cambridge University computer lab – and it was used to watch a pot of coffee!
The famous sites of Amazon, eBay and Twitter nearly had different names. Amazon was to be named 'Cadabra',  eBay was to be known as 'echobay' and Twitter was almost 'Jitter'!
70% of virus writers work under contract for organized crime syndicates.
Currently there are more women going online than men, however before 2000, there were more male users online.
In the West, the average "digital birth" is around 6 months old – this is the age at which a child first has an online presence.  This occurs as parents email pictures to their friends of their new baby and post photos online.
Garfield the cat once offered a free email service.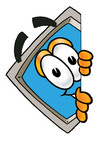 Note:  This information has been sourced from multiple locations on the net and may not be 100% accurate.
If you enjoyed this article, there are several others that may interest you:
Interesting Facts about Emails
Social Media Facts and Interesting Information
Computer Facts and Interesting Information
Affordable Computer Repairs and Service is located at 48 Octantis Street in Coorparoo.  We are open 6 days a week between 8am and 6pm.  Sunday is the only day we are closed but if you have an urgent problem you can still call us as we still answer the phone even on Sunday.  We are also open most public holidays, just closed for a few days over Christmas.  We are multi-skilled and repair PCs, laptops and Macs, all brands and age of machines.  Your computer will be in safe hands with Affordable Computer Repairs and Service, just read our customer reviews.  We pride ourselves on expert repairs and first class service.
Funny and Odd Internet Information
Please Share on Social Media