Adware Removal
Effective Adware Removal in Brisbane
We can successfully remove all adware from your PC, laptop or Mac. We do an extremely thorough removal process simply because we do not want you calling us up in a week or so to say the adware is back.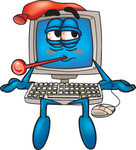 We run a minimum of two anti-malware programs to detect every single bit of adware on your machine. Often we run three or four or more. Adware along with other forms of malware are getting increasingly more difficult to remove.
In some desperate cases (not many thankfully) we have to back-up your files, reformat your drive and then reload all programs and clean files.
Fixed Fee Adware Removal at our Coorparoo Workshop $190
In the majority of cases, we do not have to resort to such measures. We charge a fixed fee of $190 to remove adware from your computer.  This applies when you bring your machine in to our workshop in Coorparoo, Brisbane.
Effective adware removal is a lengthy process. As we run two or more scans this can take three to four hours. Then we have to act on the outcome of the scans to remove the adware. All up an adware removal job typically takes a minimum of five to six hours.
However, as said adware removal when done in our workshop is done for a fixed fee of $190. This is because we can do other work while the scans are running and thus spend less than the five to six hours which would be required if we did the process at your home or business.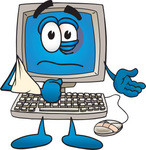 You can (and you are welcome to) find other computer repair businesses that will charge you less for this type of work. However cheap adware removal usually means only one anti-malware program is run. And yes if this is what is done, you are more than likely to have the adware re-appear on your machine.
We are only prepared to do a proper and effective adware removal job. This is because our business is built on customer satisfaction. For a customer to be satisfied with an adware removal job we need to ensure there is no chance of the adware re-appearing on your computer. Thus we need to run at least two more likely three or four scans on your computer.
Fixed Fee Severe Adware Removal Process $275
As noted previously adware and other forms of malware are becoming increasingly difficult to remove. There are some instances whereby we have to resort to reformatting your disk in order to remove really insidious adware infections.
We would firstly contact you to inform you of such a situation and enquire as to whether or not you wish us to proceed. Then with your approval, we will backup your files, music, movies etc before formatting the drive. You will need to provide the program disks or code. We will re-install the operating system and main program files such as Microsoft for you. Then finally we would load back onto your computer your clean data.
This is an extremely time-consuming job. We do this job for a fixed fee of $275 when done in our workshop. However, we do not wish to undertake such jobs if possible because we don't actually make any money on this type of work! We also lose valuable man-hours on other jobs that are profitable. We will always do it if that is what is required and the customer wants us to, but you can be assured that we will take every possible step to remove the adware before resorting to this process.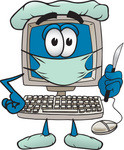 Mobile Adware Removal
We do also offer a mobile adware removal service. This, unfortunately, is more expensive than if we do the work in our workshop. Although we do not charge call out fees or travel time it can still be a rather costly mobile service. This is due to the length of time that a technician would need to be at your home or office to effectively remove adware on your machine(s).
Please contact us if you require a mobile adware removal service and we can discuss with you how we can best meet your needs and your budget.